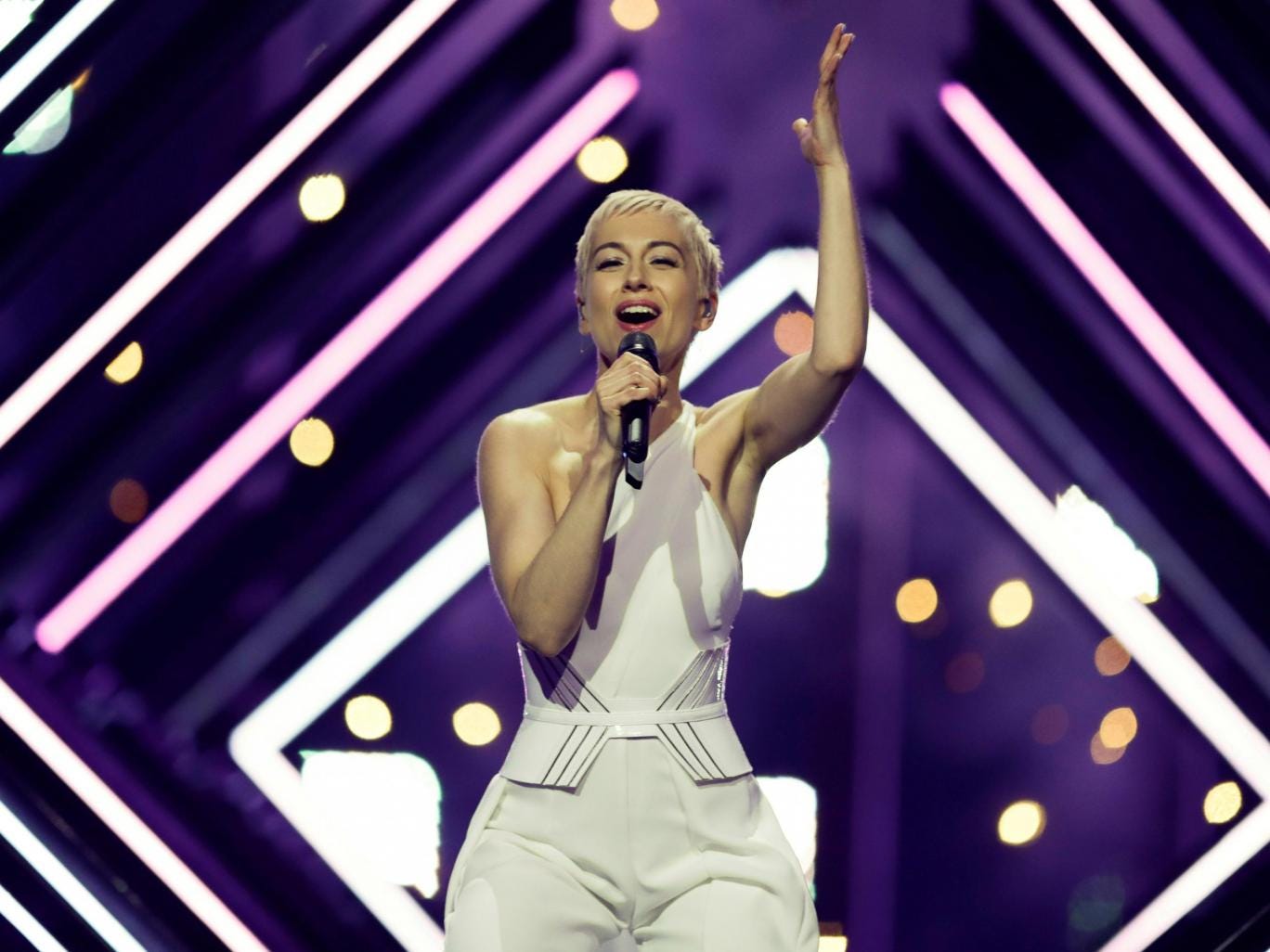 The Eurovision grand final is this weekend – and the European Broadcasting Union (EBU), which organises it, is keen that the event be seen as non-political. Politics always features, however.
One of the ways it does is because the contest can be seen as a kind of popularity test of nations. Some are brilliant at building a national brand through Eurovision. Moldova, for example, has become the zany outsider. The small nation came third last time and will be entertaining us in the final again this year.
In the last century, Europe loved Brand UK. We racked up a record number of second places and a healthy set of wins. Britain was in the EU and the home of great pop – even if little of that pop ever made it onto the Eurovision stage. With the Europhile Tony Blair riding high in the polls in 1997, we were runaway winners.
In the new century, things began to go awry. When we went to war in Iraq in 2003, our song got the dreaded nul points (nothing is quite straightforward in Eurovision: that year's entry was also very poorly performed). We've been struggling ever since.
This disenchantment was two-way. After 2003, Terry Wogan's commentaries became ever more acerbic and, behind that, more pained. He resigned after the 2008 contest. With a few honourable exceptions, the UK's 21st century input to the contest hasn't exactly shown a ruthless determination to win.
The Brexit vote didn't have the disastrous effect on our Eurovision performance that some people predicted. The contest that followed was nearly a year after: maybe the effect had worn off. The UK ended up mid-table, with over 100 points. But now, as Brexit looms ever larger and fast becomes a reality, will Eurovision's voters punish this year's entry, SuRie and her song Storm?
"Not winning" won't…