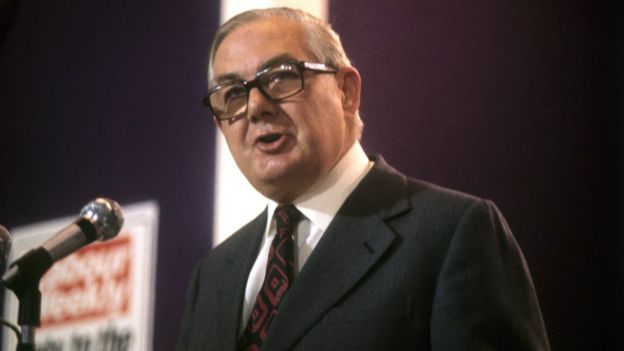 We're upside down and back to front
You need a long memory to recall another time when politics was anywhere near as weird as it is now.
The 1970s are the only period that comes close.
Jim Callaghan's Labour government needed a pact with the Liberals to survive, limping along from one crisis to another.
In some of the most bizarre scenes ever witnessed at Westminster, Labour's weary backbenchers, some of them not long for this world, had to be wheeled through the lobbies for votes which were as critical as their medical conditions.
And we haven't even begun talking about the night Michael Heseltine seized the Commons' mace and brandished it above his head.
These are the epic events riotously re-imagined in James Graham's excellent new play This House.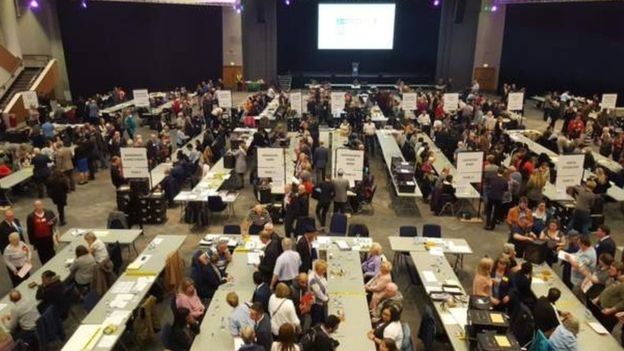 And by way of a busman's holiday, it was while my coverage of the recent local elections was going full tilt that I joined the capacity audience who had gone to see the play at Birmingham Repertory Theatre.
If you haven't done so yet, it's not too late. It comes to Malvern's Festival Theatre next week (15-19 May 2018).
During the interval at The Rep, I bumped into one local Conservative who was embroiled in a tough fight to retain his council ward in a white working-class corner of north Birmingham.
It had been seen as a safe Labour preserve until he came along.
With an air of mild surprise, he told me the Tories' campaign was going better than expected in gritty areas like his, whereas the more prosperous districts towards the south of the city, long seen as Conservative strongholds, were proving more of a challenge.
In the event, he has been re-elected. And during the early stages of the Birmingham count on Friday morning I detected a mixture of puzzlement and panic in Labour circles as the realisation dawned that they were indeed struggling in those…