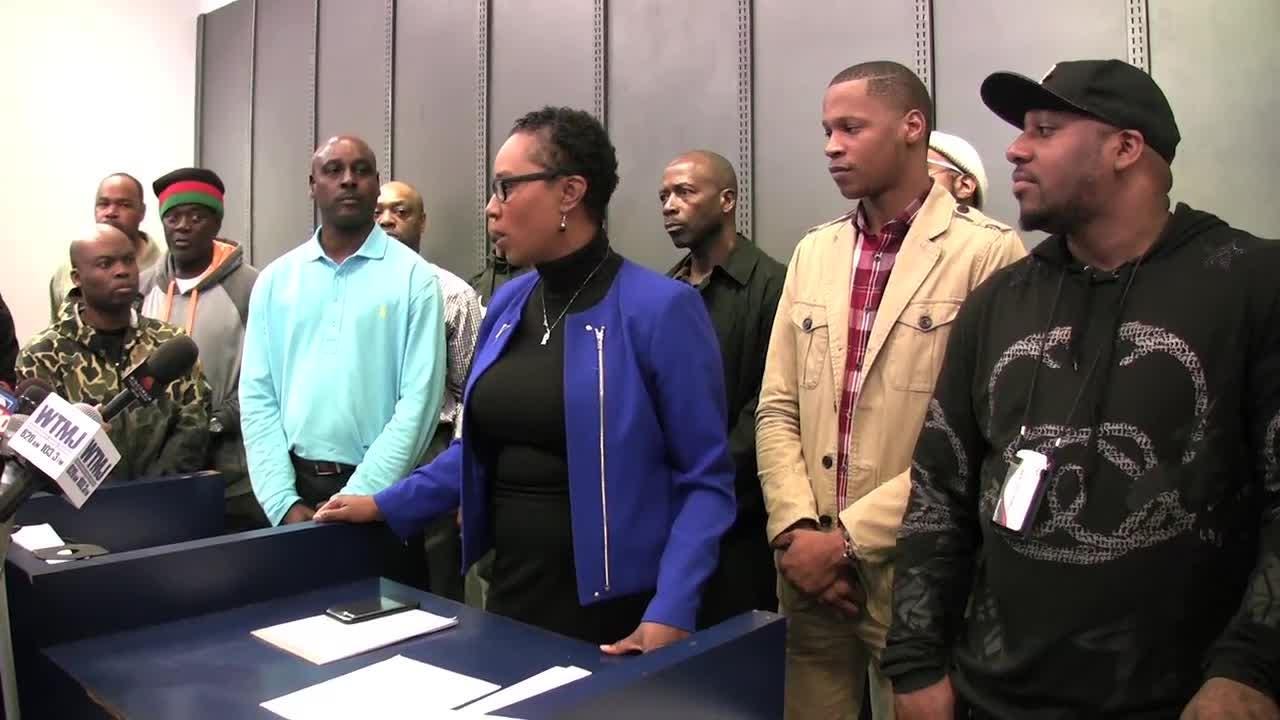 Sen. Lena Taylor disputes the finding that she bullied an office staff worker and also addressed allegations she used a racial slur against a bank employee. Michael Sears, Milwaukee Journal Sentinel
State Sen. Lena Taylor said Wednesday that her removal this week from the Legislature's powerful Joint Finance Committee was a "political lynching."
The Milwaukee Democrat surrounded herself with nearly 20 community supporters at an afternoon news conference on Milwaukee's north side where she defended her record as a legislator and disputed that her treatment of an employee should have ended with losing a seat on the budget committee.
"I do not believe I did anything that warrants taking me off finance," she said.
"After 16 years of service, I do not apologize for being someone who expects work to get done in my office," Taylor said in reference to the employee's complaint against her.
Taylor was removed this week from the committee after it was revealed that Senate human resources investigators found that she had bullied her staff and retaliated against one employee for using family and medical leave.
"I'm saddened by the rush to judgment," Taylor said.
Taylor vowed that her personality would not change. "Unbought and unbossed," she said in describing herself.
"I'm not afraid to call it as it is," she said.
In recent weeks, Taylor has been at the center of a controversy over using a racial insult in addressing a teller at a Milwaukee bank branch.
RELATED: Sen. Lena Taylor bullied her staff, report finds, prompting top Dem to remove her from budget committee
RELATED: Lena Taylor says she called bank teller a racially charged insult because he was deferring to a boss
In an April 26 letter from Senate Chief Clerk Jeff Renk and human resources manager Amanda Jorgenson, Taylor was told she must attend anti-bullying and interpersonal communication training sessions.
"Senator Taylor was found to have engaged in behaviors in violation of the Senate Policy Manual's anti-bullying provisions as it relates to the employee and other staff members," Renk and Jorgenson wrote in their letter.
Taylor this week called the worker a "disgruntled employee who was both unable and in some instances unwilling to meet the requirements" of the job.
"If you want to get paid, you have to show up" for work," Taylor said at Wednesday's news conference.
The employee filed her complaint in July 2017 alleging Taylor bullied her and others…