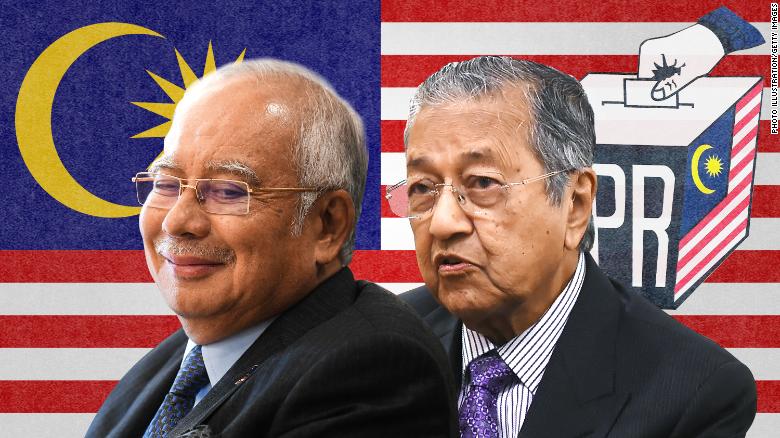 Marc Lourdes is a former Asia director of CNN Digital now based in Kuala Lumpur
(CNN)Malaysia's general election on Wednesday — the country's 14th since gaining independence — is fast turning out to be one of the most pivotal moments in the country's 61-year history.
Incumbent Prime Minister Najib Razak is seeking re-election and while the vote, by rights, should be his to win, a reinvigorated opposition led by his former mentor is mounting an unprecedented challenge.
Even if his Barisan Nasional (BN) coalition wins, a poor performance at the polls could see a challenge to Najib's leadership from within his own party.
An electoral loss would be even more devastating and would surely spell the end of his career as Prime Minister, leader of BN and most likely as a politician.
In many ways, the choice Malaysians will make at the polls on May 9 will not be between the ruling coalition and the slew of opposition parties lined up against it — instead, the vote is being seen as a direct referendum on Najib himself.
In his maiden outing as prime minister five years ago, he performed less than admirably. While his coalition won the parliamentary majority it needed to form a government, it garnered only about 47% of the popular vote. It was an outcome unheard of in Malaysian politics, where Najib's coalition has ruled uninterrupted since the country gained independence in 1957.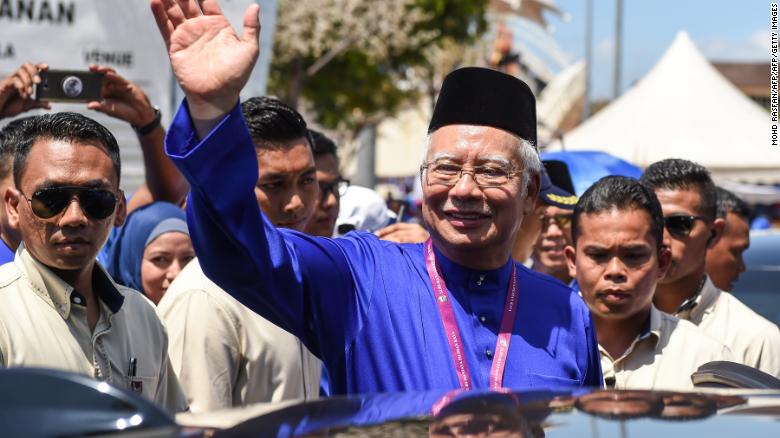 There is one big reason why Wednesday's election isn't seen as a shoo-in for Najib: Mahathir Mohamad, Malaysia's former strongman leader, who ruled the country for 22 years before retiring in 2003, has come back in an attempt to oust the Prime Minister.
The 92-year-old's antipathy to Najib is so fierce, he has allied himself to the opposition and partnered with people who've been his sworn enemies for much of his political life.
Chief among them is Anwar Ibrahim, the deputy prime minister Mahathir once imprisoned for corruption and sodomy.
Unable to contest because he is once again serving a prison term for sodomy — the defacto opposition leader Anwar gave his blessing for Mahathir to stand as the prime ministerial candidate for the opposition, with Anwar's wife Wan Azizah as Mahathir's running mate.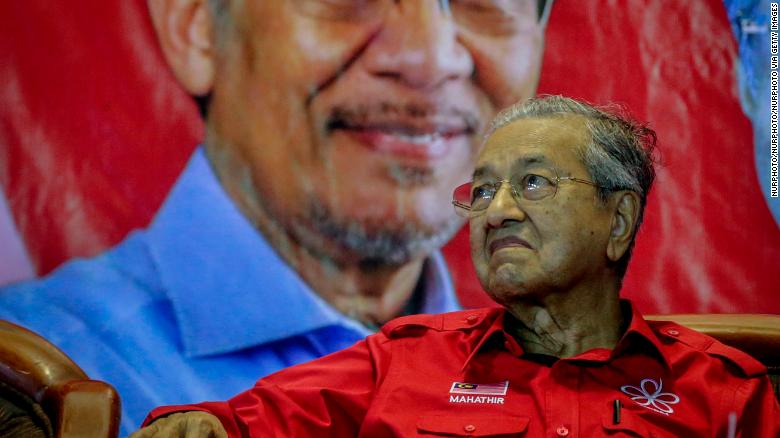 While Mahathir and Anwar are the most charismatic politicians Malaysia has and could win the popular vote, it will take nothing less than a miracle for them to oust Najib.
A recent redrawing of the electoral map has skewed representation away from urban areas and Chinese communities, both of whom have largely boycotted the government, toward rural, ethnic Malay voters that have traditionally formed the ruling coalition's power base. Bridget Welsh, a noted academic and expert on Malaysian politics, estimates that the changes, which have largely occurred in marginal seats, has disproportionately advantaged Barisan Nasional. Welsh calculates that Najib could march back into Parliament with as little as 16.5% of the popular vote.
While other analysts put that estimate slightly higher – at around a third…