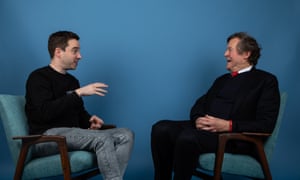 David Hare and James Graham are close neighbours in London's West End. Hare's The Moderate Soprano is on at the Duke of York's theatre, St Martin's Lane, and Graham's Quiz is just a few doors along at the Noël Coward. Graham is, in his mid-30s, a theatrical dynamo, while Hare, at 70, could now qualify as a grand old man of theatre, continuing on his own extraordinary marathon. Each of them has written more about British politics – and in particular the Labour party – than any other playwright alive.
Hare's The Absence of War (1993) was about an opposition leader, based on Neil Kinnock. In the ensuing decades, he has been an interpreter of political and private lives, writing contentiously about everything from education (Skylight, 1995) and the railways (The Permanent Way, 2003) to the West Bank (Via Dolorosa, 1998) and the Iraq war (Stuff Happens, 2004). His new play, I'm Not Running, opening at the National Theatre, London, in the autumn, will return to the subject of Labour. James Graham's This House (2012), set in the whips' office, was a virtuoso piece about the hung parliament battles of the 70s. The Vote, at the Donmar, was broadcast live on television during the 2015 election, and Labour of Love (2017) at the Noël Coward, a look at the party over 25 years – for which he has just won an Olivier for "best new comedy" – sealed his reputation.
Hare is tall, dashing and potentially ready for friendly fire. To be combative comes naturally but today he is amused and receptive – though never pointlessly compliant. Graham shows up late, with the look of a bright, flustered student. He is empathetic and modest in the way people with no need to boast sometimes are. And there is no mistaking that Hare is a hero to him – the admiration unfeigned.
Our conversation kicks off with an argument about the relationship between politics and theatre. In The Absence of War, George Jones implies there is an affinity, saying to another politician: "You don't go to the theatre, you're missing out there, everyone in politics should." In Quiz, Paul, a TV producer, comments: "Some people say that politics is just performance." But Hare declares that the list of theatregoing politicians is short: "Neil Kinnock was exceptional in being a theatregoer. George Osborne, in a way that was incomprehensible to me, was a theatregoer. Tony Blair was a theatregoer." He adds: "There is a strongly philistine tradition in British politics, isn't there?"
James joins in cautiously, suggesting theatre and politics are places to "ask questions" – before getting into his stride.
James Graham: Theatre is one of the last long forms – there is something about institutions that is intrinsically theatrical. When I described politics as a performance, I was exploring the symbolic shift when the chief whips were kicked out of Downing Street and replaced by a PR machine – government becoming an exercise in public relations rather than a search for truths and solutions.
It could be argued that politics involves relentless auditioning. Which of today's politicians would you cast as actors?
David Hare: Colin Powell at the UN, in 2003 – claiming there was irrefutable proof of the existence of weapons of mass destruction in Iraq. We now know he was not altogether in good faith but he did appear sincere – it was a barnstorming performance.
JG: I'm fascinated by the idea that Margaret Thatcher was a fictional character invented by Saatchi & Saatchi – the voice, the outfit – even the philosophy. Theresa May is, we assume, acting – we are told she has to sell something she does not believe in with Brexit. What does that do to you when you have to keep compartmentalising?
DH: People tend to ask: do politicians know they're lying? Are they sincere or insincere? Politicians don't think in those terms. They think: this is the case I have to put – almost like a QC – whatever I privately feel.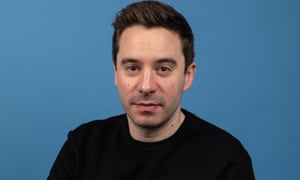 I'm interested in the idea of the official script. The complaint in The Absence of War is that Labour politicians "all have to say the same thing". Is political theatre about departing from the script?
DH: Yes – I never joined a party because, as a writer, you have to be free to investigate the thing itself. When you write about the Labour party, you are neither pro nor against, you're just trying to describe the phenomenon. Your freedom is your power.
JG: I'm not a member of a party, although I've started to question whether this is right. The state of the national conversation is depressingly poor and the stakes so high. You've only to look at the burning tower at Grenfell or what happened in the European referendum. I find myself sympathising when I watch squirming politicians on Andrew Marr's Sunday show. They don't have the freedom we have to interrogate properly, be curious, listen, respond. Our talking-point culture is so vacuous. The campaign Theresa May led was a flight from conversation. "Brexit means Brexit" was saying: "We cannot talk about this." I was glad to see that kind of politicking fail. The British public rejected it.
DH: It has become difficult for politicians. I went on the Today programme recently and the interviewer was terribly nice and assumed what I was going to say was interesting. They didn't take up a hostile attitude because I'm a writer and it's assumed I'm speaking the truth. But the minute they go to a political interview, they're all over it, saying: why are you lying to me? That's the assumption the politician has to endure. So there's a conspiracy of distrust between the public and politicians – it's not all one-sided.
You each wrote five-minute films about Brexit. Is there more to be written about Brexit or are we suffering Brexit fatigue?
JG: Brexit is going to be in the DNA of everything, including writing that is not about that vote. The Moderate Soprano, for example, is a metaphor for Englishness…
You have interesting takes on Englishness – in your case, DH, a love/hate relationship. In your BBC drama Collateral, the military singing Jerusalem evokes green and unpleasant lands…
DH: The army was not desperately keen to collaborate with us on Collateral, but I discovered that, incredibly, there is not a single regiment that does not sing Jerusalem. I have found myself writing about Sussex lately, partly at [the producer] Matt Byam Shaw's insistence because, after South Downs [based on Hare's memories of the public school Lancing], he said: "You have to write about Glyndebourne." Sussex is a county I particularly disliked because I was born there and associate it with the Englishness of the 1950s – the all-white society, the repression, disapproval, misery and the suicidal, closeted unhappiness in which I grew up. I loathed that definition of Englishness. But Englishness that is welcoming to foreigners, interested, curious and outward-looking – I'm in love with that side of Englishness.
JG: I think more of Britishness. The narrative of this country in the past 70-80 years seems emblematic, Shakespearean in its… I don't want to say decline. But Britain has gone from being the most powerful empire to what we are today. I don't pretend to have an insight into it, but I keep going back to the recent past to try and find a moment within the narrative to make sense of the whole. If Britain were a character, it would be someone strong and confident who had lost a sense of themselves – there is a pathos in this that you can generate in a play.
And isn't satire also essential to a dramatist's armoury?
DH: You have to have a joke. Jokes are clarifying. A good joke is what makes you realise what you think and feel. Yet I cannot explain why certain subjects attract me. It's like understanding what is photogenic. The "dramagenic" is mysterious.
What seems less mysterious is your preference for subjects about which people do not already know…
DH: That's why the current laundry list is of no interest to me. Everyone says: "Will you write about Trump? Will you write about Brexit?" And you just go: "Why would I?" Why would I be behind the dustcart instead of in front of it?
You, DH, have been writing about Labour for more than 30 years. What has changed in Labour and what will your new play I'm Not Running reveal?
DH: Like James's Labour of Love, I'm Not Running is about a relationship between a man and a woman that has lasted 20 years, but, unlike James's play, one of them is in the Labour party and the other isn't and is trying to do good through a single issue. We're licensed in society to admire people who fight on single issues,…