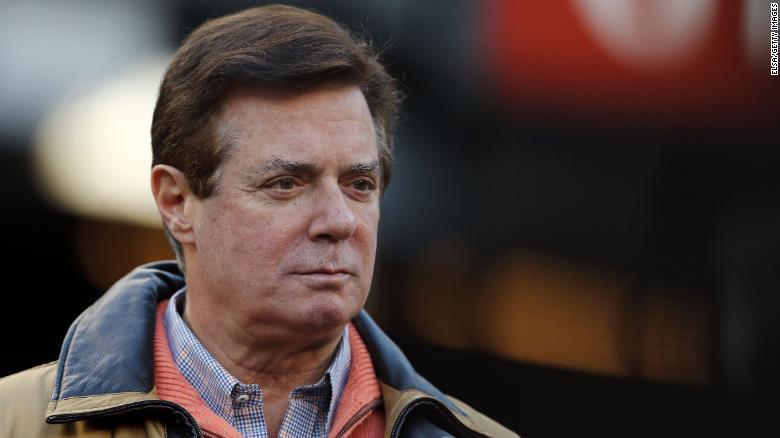 (CNN)A federal judge expressed deep skepticism Friday of special counsel Robert Mueller's investigation in the bank fraud case against former Trump campaign chairman Paul Manafort, at one point saying he believes that Mueller's motivation is to oust President Donald Trump from office.
Although Mueller's authority has been tested in court before, Friday's hearing was notable for District Judge T.S. Ellis' decision to wade into the divisive political debate around the investigation.
"You don't really care about Mr. Manafort's bank fraud," Ellis said to prosecutor Michael Dreeben, at times losing his temper. Ellis said prosecutors were interested in Manafort because of his potential to provide material that would lead to Trump's "prosecution or impeachment."
Prosecutors have not disclosed that they're interested in having Manafort flip, but they have indicated that they continue to investigate him after his former deputy Rick Gates agreed to cooperate.
"That's what you're really interested in," Ellis said, citing how prosecutors regularly turn cooperators in drug cases. He was appointed to the bench in Virginia by President Ronald Reagan in 1987.
Ellis repeated his suspicion that Mueller's office was after Trump several times in the hourlong court hearing. He said he'll make a decision at a later date about whether Manafort's case can go forward.
Manafort has asked the judge to review Mueller's authority to bring charges in an investigation that began well before the special counsel's appointment and focused on actions years before the campaign.
Though he faces another criminal case in DC federal court, Manafort refused the prosecutors' earlier request to move these charges out of Ellis' district and combine them with the DC case. Defense lawyers often use approaches like Manafort's to gamble for a sympathetic judge or jury — and the DC federal judge has been much harsher toward Manafort's requests in hearings.
Though Ellis largely skewered the special counsel's office on Friday, he also acknowledged to Manafort's lawyer the Justice Department's internal oversight and the detailed August 2 memo commissioning Mueller to investigate Manafort for his Ukrainian ties, which the special counsel's office allege connect him to Russians.
…