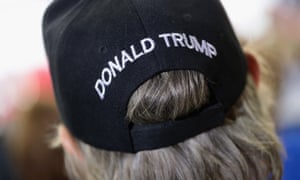 Richard Painter, a Republican and former White House lawyer in the George W Bush administration, will run as a Democrat for the Minnesota Senate seat vacated by Al Franken, explicitly in opposition to Donald Trump and his "collaborators" in the Republican party.
"Our democracy is at stake," he said.
Painter will challenge Tina Smith, who was appointed to Franken's seat after his January resignation, in a Democratic primary in August.
"I'm running against Donald Trump and every one of his collaborators in the Republican party," Painter said. "I'm going to put my country first. This isn't about party."
Painter, chief White House ethics lawyer from 2005 to 2007, has been a visible critic of the US president, making frequent appearances on cable TV networks.
He had been exploring a run since early April but was undecided…