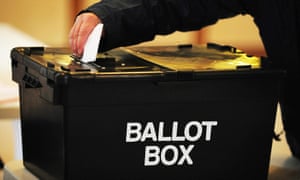 Will Labour punish the Conservatives on Thursday?
These local elections will be the first electoral test for the main parties since last June's general election. Midterm local elections tend to be painful for governments, with the opposition gaining ground. But although Theresa May and the Tories are divided over Brexit and in turmoil over the Windrush migration crisis, Jeremy Corbyn and Labour have a big challenge if they are to make huge strides this week. This is because they are already dominant in many of the places up for election this year, which limits the scope for further gains. Labour already has crushing majorities in many of the English cities where the elections are taking place; it already controls 27 of the 34 metropolitan boroughs holding elections, as well as 21 of the 32 London boroughs.
Which are the key battles to watch?

There are several big symbolic victories within Labour's grasp. The party could take control of Trafford, a traditional pillar of Conservative strength in the north-west, for the first time since 2003. In London, victories for Labour in traditional Tory strongholds such as Wandsworth and Westminster would be cause for celebration, but may be a stretch even given the Conservatives' current troubles. Takeovers in Swindon and Plymouth would help Labour demonstrate strength in critical English swing…