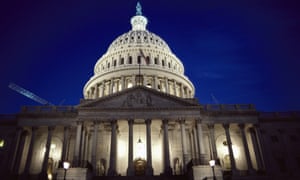 The Pennsylvania Republican Patrick Meehan announced on Friday that he was resigning his seat in the House of Representatives.
Meehan previously announced that he would not seek re-election, after the New York Times reported in January that he was accused of making "unwanted romantic overtures" to a former staffer and used taxpayer funds to reach a settlement.
As a member of the House ethics committee, Meehan had been involved in investigations into numerous recent cases of alleged sexual harassment and confidential settlements involving members of the House. He stepped down from the committee following the allegations.
Meehan has denied the allegation. In a statement he said: "While I do believe I would be exonerated of any wrongdoing, I also did not want to put…