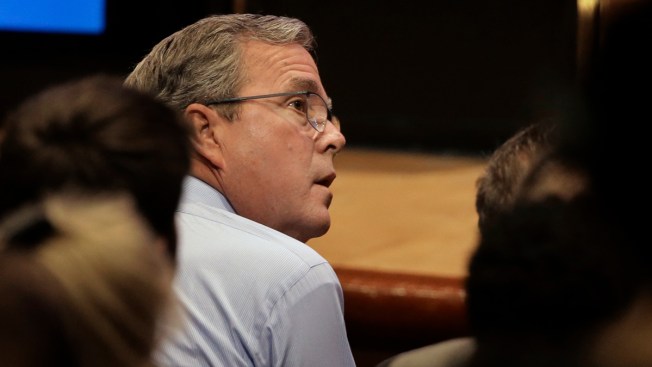 Speaking to a crowd of students who peppered him with questions about Trump, Bush said he did not think the president was a "role model"
Former Florida Gov. Jeb Bush talked family and politics on Wednesday at Brown University, calling his father, former President George H.W. Bush, "stronger than an ox," and saying that he does not think President Donald Trump is a good role model.
Bush mentioned the recent death of his mother, Barbara, and the hospitalization of his father in his opening remarks. He said the former president, who he called the "greatest man alive," is out of intensive care and will be leaving a Houston hospital on Friday. The elder Bush had contracted an infection that had spread to his blood.
Without naming Trump, Bush spoke…