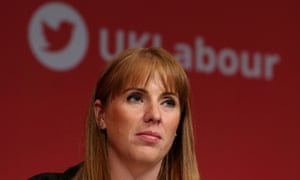 The government's free schools policy has come under renewed fire after it emerged that another of its studio schools, set up using millions of pounds of taxpayers' money, is to close this summer after a brief, troubled existence.
Plymouth studio school will be the 19th of its kind to shut its doors to pupils since the policy was introduced in 2010, at an estimated collective cost of £48.3m, according to the National Education Union (NEU).
This week it also emerged that Isle of Wight studio school, which opened four years ago, will close in the summer of 2019 due to lack of demand.
The NEU says the latest closures bring the total to 66 new schools launched under the government's flagship free schools policy that have either closed, partially closed or failed to open at all, at an estimated cost of almost £150m in startup costs and capital funding.
Free schools, which include studio schools and university technical colleges (UTCs), are funded by the government; they are free of local authority control and have greater control over how they operate.
"The government should hang its head in shame at this monumental waste of taxpayers' money at a time when schools are severely underfunded," said the NEU's joint general secretary Mary Bousted.
"Although it trumpets the market as a model for education, no business would continue to throw good money after bad at what is clearly a failed school experiment."
The shadow education secretary, Angela Rayner, said: "The Tories' education vanity projects simply aren't working, and every time one of these schools collapse there are hundreds of pupils and staff left facing enormous uncertainty.
"Instead of continuing to waste what little extra money they are prepared to invest in schools, the government should end their obsession with free schools and rethink their approach to new school places entirely."
The closure of Plymouth studio school – just three…