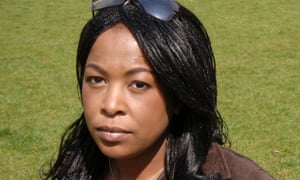 Labour has declined to endorse a controversial candidate who suggested that last year's Manchester Arena bombing may not have occurred, in effect removing her as a prospective MP.
The decision over Mandy Richards was made after an emergency meeting of the party's ruling body on Tuesday night.
Richards, selected as the party's candidate for Worcester last week, had claimed on her Twitter account there were "no images … of physical damage" from the bombing last May, and also said there was a "convenient shortage of evidence" in the murder of the MP Jo Cox.
A panel from Labour's national executive committee – including Unite union's national officer, Jim Kennedy, the GMB union's national political officer, Cath Speight, and the Islington councillor Claudia Webbe – called Richards to an emergency meeting to explain herself, the Guardian understands. The decision has been taken not to endorse her candidacy.
The NEC has the power to remove a candidate if he or she has concealed anything that might be likely to bring the party into disrepute. Richards allegedly did not fill in the form correctly, nor did the selection committee question her about her social media history.
Richards has been placed under civil restraint by the high court, preventing her from bringing any legal action without judicial approval.
She is reported to have made "false and vexatious claims" against MI5 and MI6 and a long list of others, including her GP and Thames Water.
The shadow home secretary, Diane Abbott, was called to give evidence against her at the high court, where she said Richards was an "obsessive" whose claims "cannot be true".
Questions are likely to be asked about…