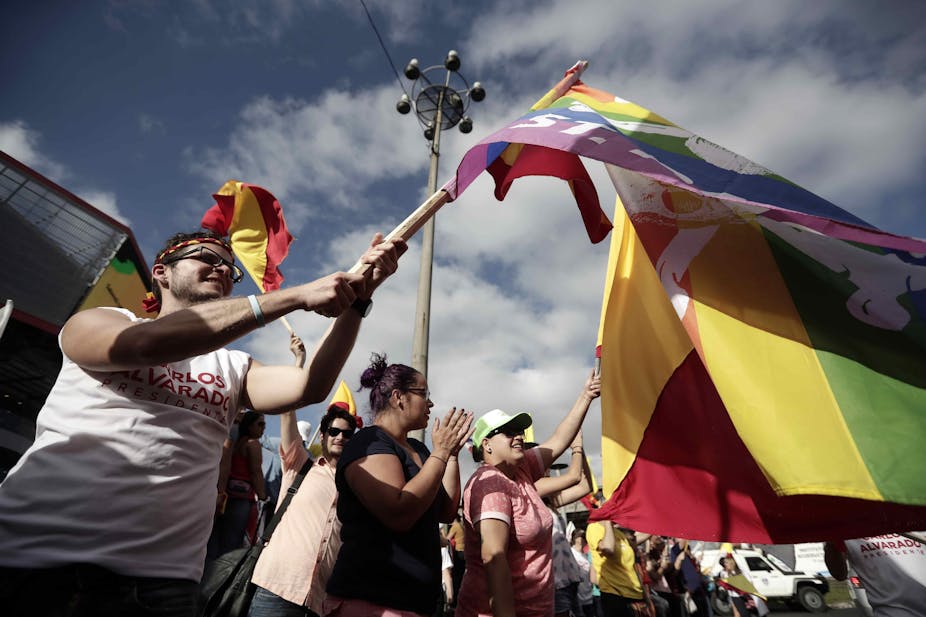 Three days after Costa Rica's 2018 elections, the Supreme Elections Tribunal main building in San Jose was showered with flowers and grateful messages. "Thank you for the incredible work!", read one. Another carried a drawing of crayons with a caption reading "our bullets" – a reference to the crayons Costa Ricans use to mark their ballots.
At the time, Costa Rica had just elected Carlos Alvarado as its new president. And at 38, he is the youngest head of state in modern Costa Rican history; he is supported by vice-president Epsy Campbell, the first woman of African descent to hold such a post anywhere in continental America. But they will have a steep hill to climb as they try to form a government: in the Legislative Assembly, Alvarado's Citizens' Action Party (PAC) counts only ten of the 57 members of congress.
This tough political calculus fits a pessimistic narrative that set in weeks long before Alvarado won the vote on April 2. Despite the groundbreaking nature of his candidacy and victory, international and local media has largely portrayed the election as bitterly divisive, some arguing that it fit a global trend towards increasingly polarised and irreconcilable politics. But this isn't the whole story.
The elections produced a remarkable renewal of pride in the country's longstanding democratic processes. The flowers and messages left at the tribunal building convey the deep respect and trust Costa Ricans have for their primary electoral institution, which ranks fifth in the world on electoral credibility and efficiency. Yet outside the country, little has been told so far about how the elections helped restore this respect and trust – and the extent to which Costa Ricans themselves took the initiative to preserve the health of their precious democracy.
Right after the election's inconclusive first round, all sorts of grassroots movements and initiatives started to crop up. One was an online movement called Adopt a Deputy, which tried to organise citizens to be "responsible" for particular deputies in the Legislative Assembly, to follow up on their performance and to promote different agendas. But an even larger initiative came in the form…