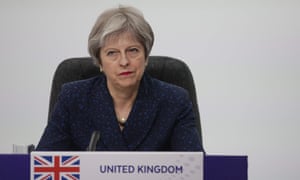 Theresa May could face a cabinet revolt on a customs union as peers prepare to inflict more defeats on the government over the EU withdrawal bill in a key week for the future of the UK's relations with Europe.
Amid Brexiter threats of a leadership challenge, the former cabinet minister Nicky Morgan, who chairs the Treasury committee, said party rebels should be careful what they wished for.
"This sabre-rattling is not coming from the section of the party that I represent. It is coming from the pro-Brexit section of the party and is deeply unhelpful," she said.
Government hopes of avoiding a hard border in Ireland either through technological innovation or regulatory alignment have been set back after they were rejected during preliminary negotiations in Brussels.
That has led to speculation that May is preparing to concede on a customs union, which has been a red line since the prime minister's conference speech in October 2016.
Reports over the weekend suggested a "wargaming" exercise into the consequences of a concession showed that not even leading Brexiters such as Michael Gove, the environment secretary, or Boris Johnson, the foreign secretary, would resign.
But a source close to Gove reiterated his opposition: "Michael believes respecting the referendum result means taking back control of trade policy. He fully supports the prime minister's position that this means leaving the customs union."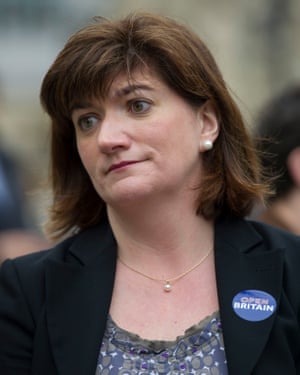 Although the loss of other pledges in negotiations have been reluctantly accepted, such as the promise to reclaim control over fishing quotas…