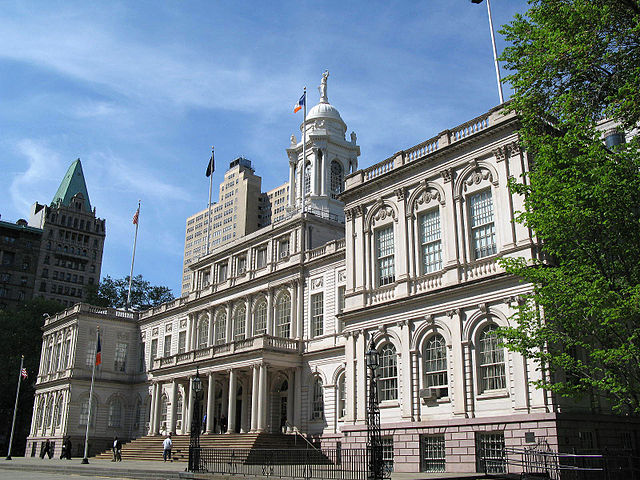 What to watch for this week in New York politics:
The week begins with the New York political world fixated on the race for Governor after the Working Families Party endorsed Cynthia Nixon on Saturday. The WFP also endorsed City Council Member Jumaane Williams for Lieutenant Governor. Both Nixon and Williams are also running in their respective Democratic primaries, hoping to unseat Governor Andrew Cuomo and Lieutenant Governor Kathy Hochul.
The WFP endorsements came as the party itself was further fracturing, with Cuomo pulling labor unions from the party and the remaining progressive activists and advocacy groups sticking with the relatively small but influential group, and backing Nixon over Cuomo as she runs to the governor's left on virtually every issue. Nixon and Williams will now have the WFP ballot line for the general election, but the backing of the party and its members and member organizations are certain to boost their candidacies in the Democratic primary. It is unclear what further steps Cuomo and his allies will take to weaken the WFP and its chosen candidates, but the intra-Democratic party war is escalating.
The fallout from and analysis of these latest developments will headline at least the start of the week, also adding pressure on Democratic elected officials to choose between Cuomo and Nixon, as many have been hesitant to do so far. Added attention will come as state legislators return to Albany for three session days this week after the annual post-budget break. There are under two months until the end of the legislative session, and exactly 30 scheduled session days for legislative business in the capital. The return to session will also see the latest developments in the return of the Senate Independent Democratic Conference to the mainline Democratic fold.
That session will also be influenced by the outcomes of the special elections set to take place on Tuesday, April 24 — one week from this Tuesday. There are 11 Assembly and Senate vacancies being filled, but the key race to watch is the state Senate race in Westchester.
There's clearly a great deal of intrigue in Albany and state government and politics more broadly. There will also of course be action in New York City, where there are several City Council hearings to be aware of this week, even as Speaker Corey Johnson and a delegation of Council members continues a trip to Israel — they return this coming weekend.
As always, there are a variety of events to be aware of – see our day-by-day rundown below.
***Do you have events or topics for us to include in an upcoming Week Ahead in New York Politics?
e-mail Gotham Gazette editor Ben Max: bmax@gothamgazette.com***
The run of the week in detail:
Monday
At the City Council on Monday:
–The Committees on Health and Parks & Recreation will meet jointly at 10 a.m. to discuss a proposed law "requiring defibrillators at softball fields where youth leagues play."
–The Committee on Justice System will meet at 1 p.m. for an oversight hearing regarding "investigations and prosecutions of low wage theft."
The New York State Legislature will be in session on Monday in Albany, returning from the post-budget recess.
At 8:30 a.m. Monday, "NYIT, the University Transportation Research Center, NYU Polytechnic School of Engineering, Windels Marx, The City College of New York, and the New York City Council will host a symposium to discuss "Steps and Strides Towards A Sustainable Future", and the policies and evidence-based planning needed to use greener transportation. The event kicks off the week of Car Free Day which will take place on Saturday, April 21st."
At 10:30 a.m. Monday, city schools "Chancellor Richard A. Carranza will visit a STEAM lab and a dance class at P.S. 376 in Brooklyn." In the afternoon, he will meet with students and parents at town hall events: at 4 p.m. and at 5:30 p.m. at Brooklyn Technical High School.
At noon Monday, advocates and elected officials will gather on the steps of City Hall to "speak out against very bad and concerning practices of the Board of Elections," particularly regarding voter suppression. The rally is being led by The Black Institute.
At 12:30 p.m. Monday at the state Capitol in Albany, ""Seven prominent watchdog groups call for action on corruption in state government." Participants include: Citizens Budget Commission, Citizens Union, Common Cause NY, Fiscal Policy Institute, League of Women Voters NY State, New York Public Interest Group, and Reinvent…