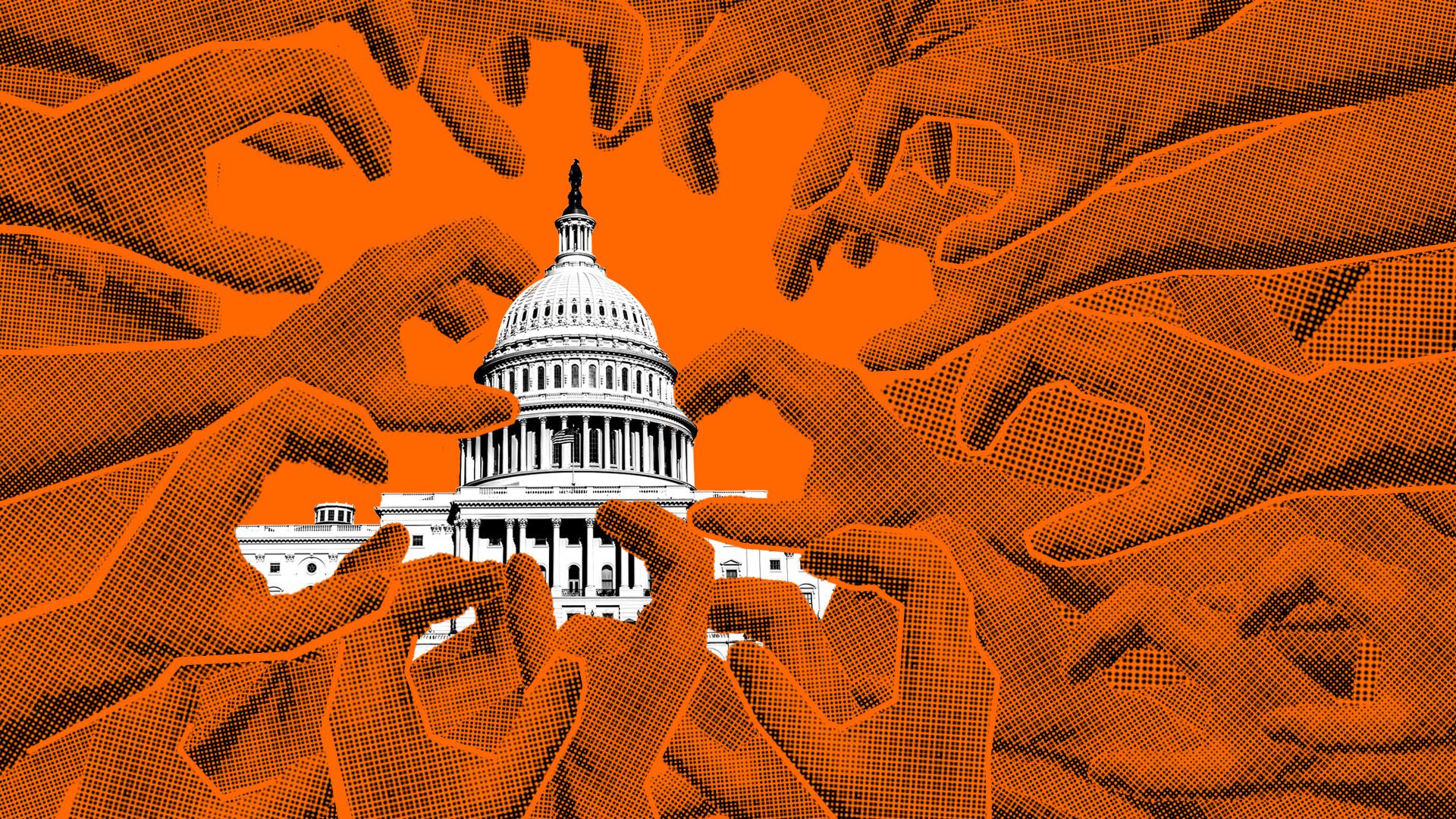 The most raw, captivating and consequential drama in American politics will unfold on Capitol Hill this summer: the race among both Democrats and Republicans to be party boss — and king or queen of Congress.
The big picture: Nothing exposes the ambition, game-playing, back-scratching and winner-take-lots of politics than congressional leadership races. There's scheming, lying and the naked display of human nature. You're running against your ostensible friends — and finding out who your real ones are.
And thanks to Paul Ryan's retirement and Nancy Pelosi's polarization, the leadership of both parties is now in play. Just as control of the entire House is in play.
The latest palace intrigue among House Rs: The current #2 is Majority Leader Kevin McCarthy (Calif.), the favorite to succeed Ryan — despite being denied the office once before — especially because he's so close to President Trump.
If McCarthy can't get enough votes — possible, given opposition among the conservative Freedom Caucus — then the most likely pick would be the current #3, House Republican Whip Steve Scalise (La.).
Scalise won't (directly) challenge McCarthy for the top job, but will step into the void if McCarthy falls short…