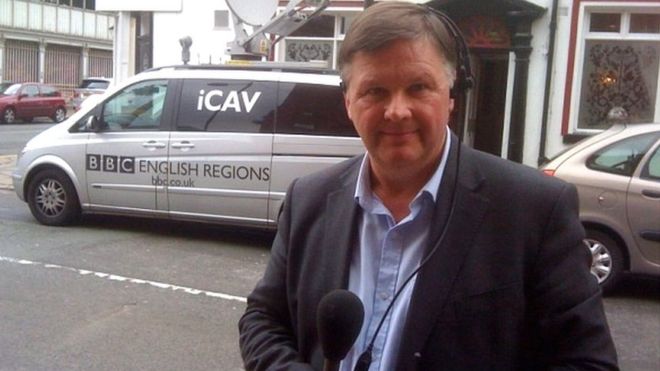 BBC Yorkshire political editor Len Tingle has died at the age of 63 after being diagnosed with cancer a year ago.
Len, who lived in Huddersfield but was brought up in Cudworth near Barnsley, was a familiar face on Look North and Sunday Politics.
His television career began at Central TV in 1981, before joining the BBC in 1989 as a business presenter in London.
He moved to Leeds as business and industry correspondent before taking up the role of political editor in 2001.
Labour leader Jeremy Corbyn said he was "so sad" to hear of Len's death, adding: "He's a huge loss to journalism and Yorkshire has lost a loud and proud voice."
Nigel Adams, Conservative MP for Selby and Ainsty, said he was a "true gent" and an "impartial, fair, respectful and professional political reporter".
Helen Thomas, head of BBC Yorkshire, described him as the "gentle giant of politics in Yorkshire".
"As a colleague he was kind, honest and always ready to help others," she said.
"As a political journalist he was passionate in the pursuit of the real story.
"For many he made sense of the changing political landscape in Yorkshire and it's a tribute to him that so many politicians of today and yesterday saw him as journalist they could trust in good times and in bad."
Remembering Len by James Vincent, acting political editor
The qualities that made Len an amazing journalist were the ones that made him an amazing man.
He had time for absolutely everyone. From first time interviewees, seasoned politicians and even naïve political reporters, he treated everyone the same; Len's first thought was to help people…