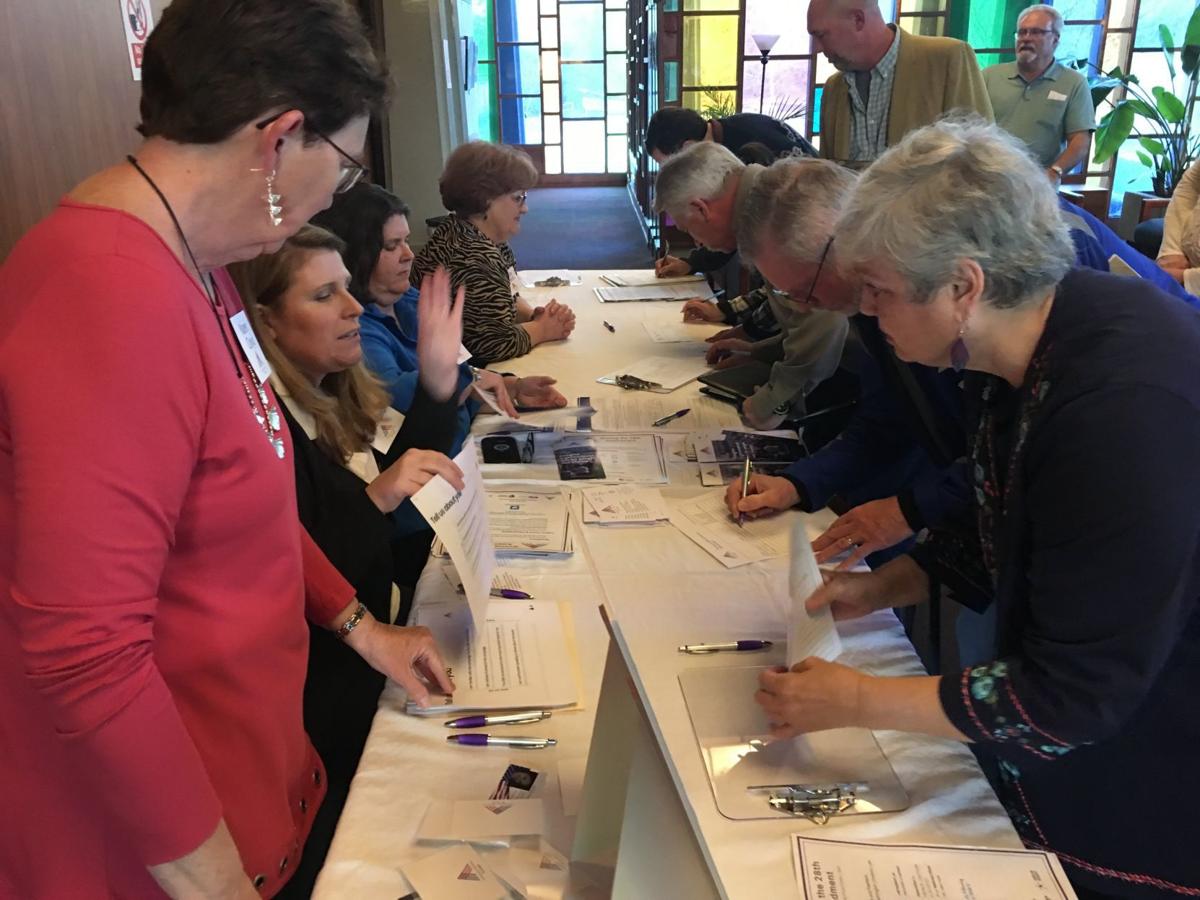 CLAYTON • More than 100 people who want to get big money out of politics met Tuesday night to hear from experts and discuss whether an amendment to the U.S. Constitution could do the trick.
Several candidates for Missouri congressional seats were in the crowd at the town hall at the Ethical Society of St. Louis, the second stop in a 50-state tour by American Promise. The nonprofit is garnering support for a proposed 28th Amendment that would seek to limit the influence corporations, super PACS, unions and other special interest groups have on politics and elections. Its effort is cross-partisan and collaborative, seeking input and support from Americans of all backgrounds.
Advocates say Supreme Court decisions like Citizens United v. Federal Election Commission, which ruled that corporations and unions spending money to influence elections is protected speech under the First Amendment, created an unequal playing field where big money has more say than individual American voters.
"Corporations are not public citizens of the United States and we need to keep that line clear," said…