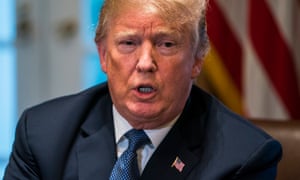 The White House announced on Tuesday that Donald Trump will not travel to South America this week as planned.
The president had been due to attend the Summit of the Americas in Lima and travel to Bogotá, Colombia, as well. Vice-president Mike Pence will make the trip in his stead. It would been Trump's first visit to Latin America as president.
A statement issued by the White House press secretary, Sarah Sanders, said: "At the president's request, the vice-president will travel in his stead. The president will remain in the United States to oversee the American response to Syria and to monitor developments around the world."
On Monday, Trump said a decision about a US response to a chemical weapons attack in Syria was imminent.
Speaking to reporters at the White House,…