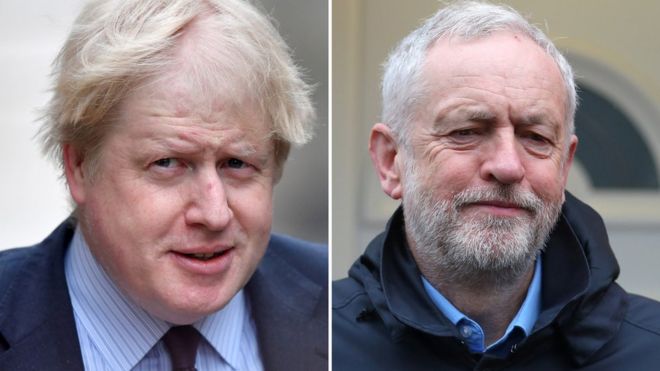 A bitter row has broken out between Labour and the Conservatives over their language and response to the nerve agent attack in Salisbury.
Boris Johnson accused Jeremy Corbyn of refusing to "unequivocally" blame the Russian state, describing him as "the Kremlin's useful idiot".
But Labour said Mr Johnson was the "idiot" having "undermined his own government's position" on the evidence.
Moscow has denied the UK government's claim that it was behind the attack.
The UK says there is "no other plausible explanation" for the incident, while Russia has accused Britain of waging a "propaganda war" against it over the poisoning of former Russian spy Sergei Skripal, 66, and his daughter Yulia, 33, on 4 March.
More than 20 countries have expelled Russian envoys in solidarity with the UK, following Britain's initial expulsion of 23 Russian diplomats.
Writing in the Sunday Times, Mr Johnson said the Kremlin had made a "cynical attempt to bury awkward facts beneath an avalanche of lies and disinformation".
He said the Russian government and state-owned media had invented 29 theories about the attack.
"There is only one thing that gives the Kremlin succour and lends false credibility to its propaganda onslaught. That is when politicians from the targeted countries join in," Mr Johnson said.
"Sadly, I am driven to the conclusion that Jeremy Corbyn has joined this effort …Truly he is the Kremlin's useful idiot".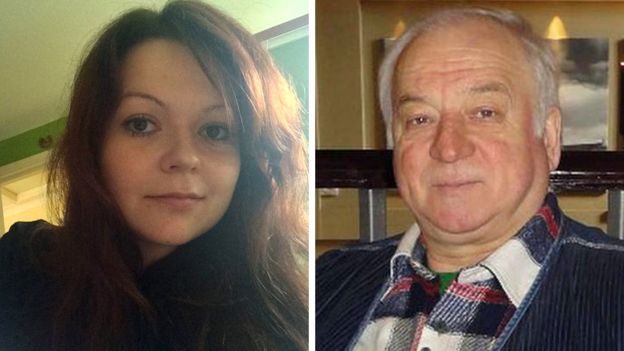 Fellow Conservatives joined the attack on the Labour Leader.
Communities Secretary Sajid Javid told the BBC: "There's no doubt when it comes up against this issue with Russia that we are having, this very serious issue, that Jeremy Corbyn has let the British people down."
And policing minister Nick Hurd said that while the phrase "useful idiot" was part of "the lexicon of Johnson", he added: "I feel very strongly…