Frenchman convicted of industrial espionage by Swiss in 2015
Falciani arrested in Spain for second time on Swiss charges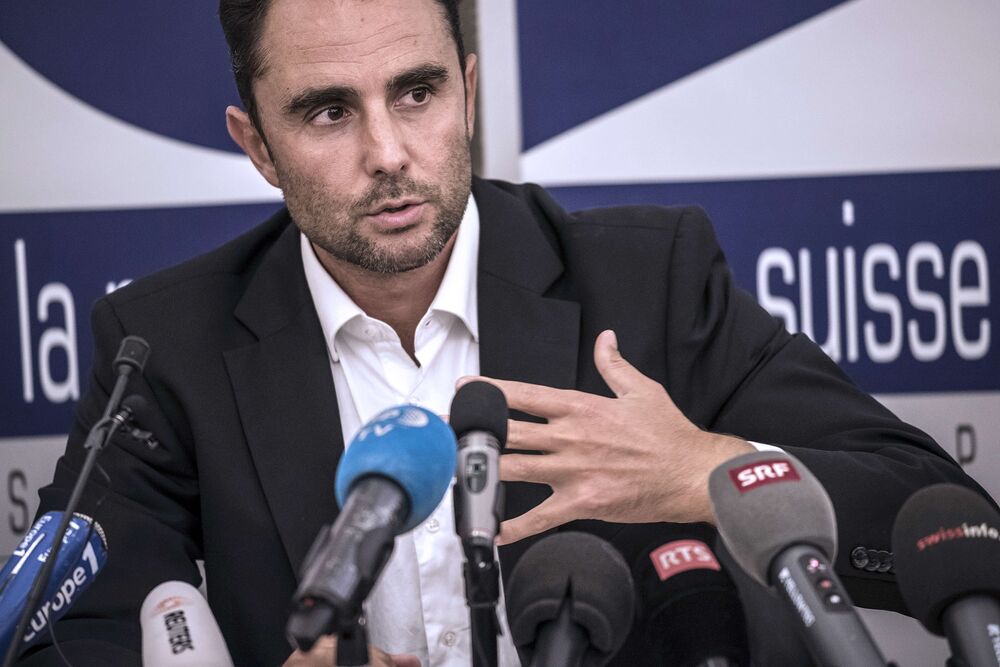 Former HSBC Holdings Plc computer specialist Herve Falciani is in trouble again in Spain, and this time may be at risk of getting caught up in a Catalan political drama.
The Frenchman stole client data and then leaked the information to authorities, triggering tax-evasion probes across Europe. He styles himself a whistle-blower, while HSBC says he's a thief. He was convicted in Switzerland in absentia on charges of industrial espionage, but was safe in France, which wouldn't extradite him.
He was nabbed Wednesday in Madrid by police after they said Swiss authorities called for his extradition. It's the second time the Swiss tried to get him from Spain, where judges rejected his extradition in 2013 because his actions in Switzerland weren't illegal in Spain.
But with his new arrest, just before he was to speak at a university event in the Spanish capital headlined "When Telling the Truth is Heroic: Shedding Light on Tax Havens," comes new risk. Politics in Spain have been upset by the Catalan separatist movement, and there's been speculation that the Swiss could demand Falciani in return for pro-independence leaders who fled for Switzerland earlier this year. Anna Gabriel was leader of the pro-independence party CUP while Carles Puigdemont served as president, and Marta Rovira was a member of the separatist party ERC.
"Speculation that politics plays a role is justified here," said Rebecca Niblock, partner and extradition specialist at the firm of Kingsley Napley in London. "It would be difficult to see why the Spanish would accede to the request if nothing has changed."
On Thursday, Falciani appeared at a hearing in Madrid, where a judge turned down a request by Spanish prosecutors to hold him while the extradition request is considered. He was released without bail, while required to surrender his passport and report weekly to police.
"Mr. Falciani is doing well and ready to cooperate,"…