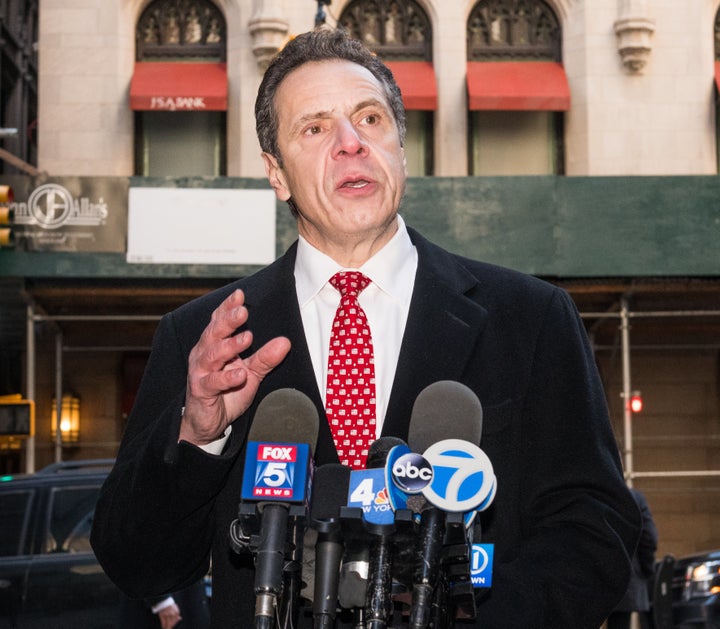 For years, a breakaway faction of Democrats helped Republicans control the state Senate in New York, one of the country's most liberal states.
On Wednesday, all that appeared set to change. The group of turncoats, known as the Independent Democratic Conference, have tentatively agreed to return to the mainstream Democratic fold, striking a deal that could ultimately hand Democrats unified control of New York government.
And progressives ? who've spent the past few years hammering the breakaway Democrats ? are declaring victory. Activists and the candidates they support see the outcome as evidence of the effectiveness of primary challenges against the IDC members, as well against New York Gov. Andrew Cuomo, the Democrat who brokered the agreement. They do not plan to let up anytime soon.
"The heat is clearly on. They wouldn't have agreed to come back to the Democrats, if they did not believe that their seats were at risk," said Alessandra Biaggi, a former Hillary Clinton campaign staffer challenging state Sen. Jeffrey Klein, leader of the Independent Democratic Conference.
The eight members of the IDC participate in a power-sharing agreement with Senate Republicans that affords them committee leadership posts and controversial financial stipends known as "lulus."
Prior to two recent vacancies, Democrats enjoyed a one-seat numerical majority in the state Senate. Republicans nonetheless controlled the chamber due to the outright backing of conservative Brooklyn Democrat Simcha Felder and the arrangement with the eight IDC members.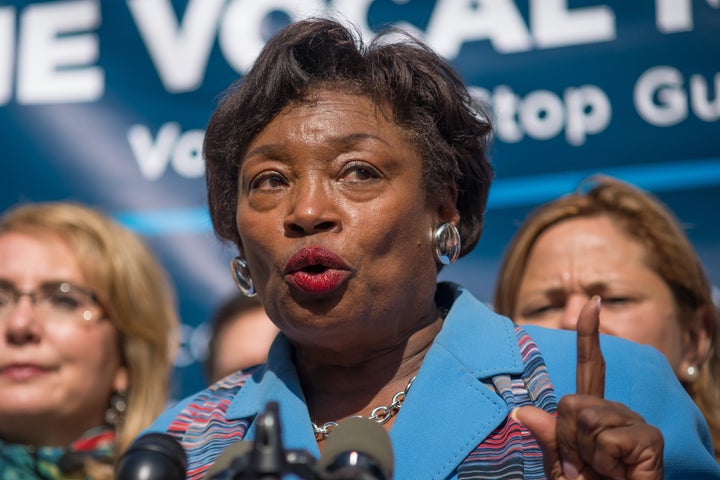 Until the 2016 election, many New Yorkers were unaware of the IDC and Felder's coalition with Republicans, which began in 2012. Anger at the election of President Donald Trump prompted new enthusiasm among New York Democrats that has dramatically increased scrutiny on state politics in general, and the IDC in particular.
IDC members blame Felder for Republican control, claiming they have moderated a GOP agenda that would pass with Felder's help anyway. But progressive activists, some of whom are backing a primary challenge against Felder as well, have lambasted the IDC members as "Trump Democrats." They note that GOP control of the Senate, enabled in part by the IDC, has prevented progressive climate action and single-payer health care bills that passed the state Assembly from coming up for a vote, and stalled or diluted other liberal legislation.
IDC critics have also drawn attention to the fact that under the current system, New York's budget negotiations are hammered out between four men ? Cuomo, Senate Majority Leader John Flanagan (R), Assembly Speaker Carl Heastie (D) and IDC Leader Klein who has been accused of sexual misconduct by a former staffer. IDC-enabled GOP domination of the state Senate prevents Democratic Senate Leader Andrea Stewart-Cousins, a black woman, from playing the leadership role in negotiations that Democrats' numerical majority would otherwise afford her. If Democrats regain control of the chamber, Stewart-Cousins would be the first black woman in charge of a legislative chamber in New York history.
This year, members of the IDC face their first serious primary threats. Biaggi is one of seven Democrats challenging IDC members with the backing of major progressive organizations like the Working Families Party. (State Sen. David Carlucci is the sole IDC member without a progressive challenger.)
Cuomo, often blamed for failing to leverage his power…