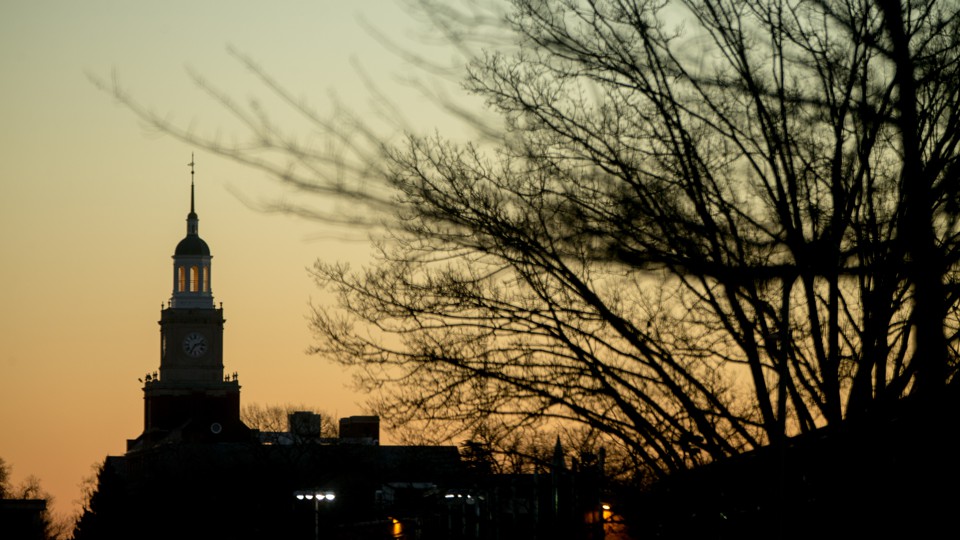 Students at Howard University occupied the campus's Johnson Administration Building in protest in 1968. They did so again in 1989. Those occupations lasted four and five days, respectively, and ended with varying degrees of success. Now, current Howard students are in day seven of an occupation of their own. It is the longest takeover of the building in the institution's history.
The dynamics currently driving campus activism are coming to a head at the illustrious historically black university in the nation's capital. And Howard's experience, and in particular the unprecedented length of the students' protest—even though the university may never meet their demands—may be a harbinger for the sort of tenacious pushback on long-simmering issues that other college leaders might soon encounter.
In late March, a student organization "dedicated to the liberation of Howard University" called HU Resist released a list of nine demands, which ranged from reasonable to extreme. Some of the demands are broadly reflective of student grievances across the country: The protesters want the administration to do more to address campus sexual assault, provide more support for mental health care, and curb tuition hikes. Other demands were more Howard-specific, and a few of those were quite far-reaching: Students want the power to "directly propose new policies and revise existing policies"; ratify all hiring of administrators, trustees, and faculty; and most of all, they want the resignation of the university's president, Wayne A.I. Frederick, whom they blame for many of the university's issues and who, they argue, is too cozy with the Trump administration.
The group posted their demands on Twitter on Sunday, March 25. Then, two days later, scandal struck the campus: An anonymous whistleblower released information alleging that a handful of employees appeared to have, for years, embezzled financial-aid money. The university acknowledged that it had learned of the potential misuse of funds in 2016 and had conducted an investigation. Six employees had been dismissed for "gross misconduct and neglect of duties," according to a statement from the university. Many students are now wondering why they weren't alerted sooner, and questioning the university's commitment to transparency. Two days after that, on Thursday of last week, HU Resist students started to fill the administration building in protest. At 3:04 in the afternoon, HU Resist tweeted: "We've taken the administration building #StudentPowerHU." The occupation had begun.
President Frederick, who had already been speaking to media and issuing statements after the news of the financial-aid scandal spread, responded to a handful of the student grievances the following day. "I want you to know that…