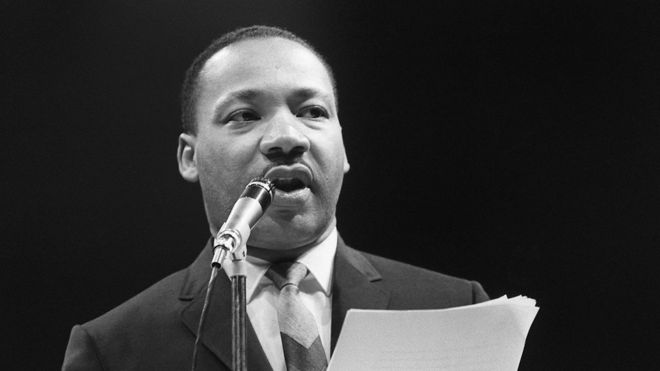 The civil rights leader Martin Luther King Jr, in a 1957 speech at the Lincoln Memorial in Washington DC, called on Congress to introduce equal voting rights for all Americans.
"Give us the ballot," said Dr King, "and we will fill our legislative halls with men of goodwill".
Half a century after his death, Reality Check looks at how the racial and ethnic make-up of Congress and state legislatures has changed.
The US Congress is made up of 435 elected lawmakers in the House of Representatives, the lower chamber, and 100 in the Senate, the upper chamber.
US politics has gradually become more diverse and this Congress is the most racially and ethnically diverse yet. Barack Obama's rise to the presidency was also seen as an important milestone.
But compared to the population as a whole, many branches of political office in America are still disproportionally white.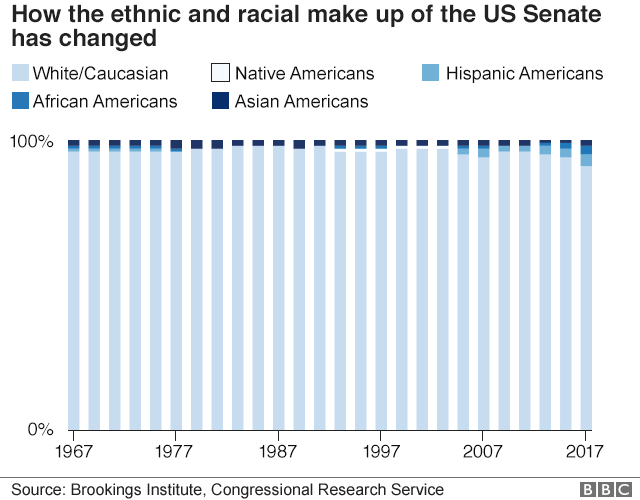 Changes in the Senate
Months before Dr King was killed, Edward Brooke became the first African American to win election to the Senate by a popular vote.
Mr Brooke, who represented Massachusetts and served two full terms, was known for his work in promoting low-income housing, and racial equality in the South.
Seven African-American senators have served since then, two of them women.
In Congress as a whole, the number of African-, Hispanic- and Asian-American citizens has steadily increased in the last few decades. But lawmakers are still overwhelmingly white.
In the last half a century, the total minority population in the US has more than doubled.
But while about one fifth of the most recent Congress was from a minority group, minorities represent about 38% of the population overall.
In 2017, 3% of the Senate and 10% of the House of Representatives was African American – but that group represents about 13% of the population overall.
There were similar proportions for Asian Americans (2% in the Senate, 3% in the House, but 6% overall) and Hispanic Americans…