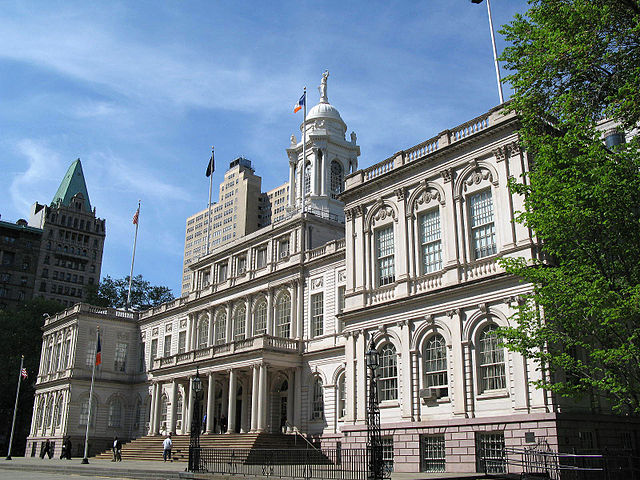 What to watch for this week in New York politics:
With a new state budget in place, City Council preliminary budget hearings over, and it being the annual April school break, there are limited events scheduled this week. But, that does not mean the politics will be anywhere near quiet. In fact, things get moving quickly on Monday morning as Republican Marc Molinaro officially launches his campaign for Governor — see below for details and read Gotham Gazette's new profile of Molinaro and his campaign.
Monday is also the first day on the job for new New York City schools Chancellor Richard Carranza.
As the week gets going we will also be digesting that state budget, marked for $168.3 billion for the new fiscal year, which was passed in the middle of the night on Friday. Governor Andrew Cuomo held a press conference at about 9 p.m. Friday to announce details of the agreement, which then was passed both both houses of the Legislature in the wee hours. We expect to hear more from Mayor Bill de Blasio about the budget outcomes, as well as other officials, advocates, and others.
Governor Cuomo will speak in New York City on Thursday, likely about highlights in the new budget — see below for details. Cuomo also will participate in at least one election-related event this week. With the budget done, much attention will move to the April 24 special elections taking place for 11 state legislative seats, including, most pivotal, the Senate District 37 seat in Westchester, which could dictate which party is in control of the upper chamber.
There are a few other events to be aware of this week – see our day-by-day rundown below.
***Do you have events or topics for us to include in an upcoming Week Ahead in New York Politics?
e-mail Gotham Gazette editor Ben Max: bmax@gothamgazette.com***
The run of the week in detail:
Monday
Dutchess County Executive Marc Molinaro will launch his campaign for the Republican nomination for governor on Monday. He'll hold an 11 a.m. event in Tivoli and a 2 p.m. event in Albany. [Read: In Run for Governor, Marc Molinaro Will Make a Character Argument]
"On Monday, Chancellor Richard A. Carranza will arrive for his first day as NYC Schools Chancellor. In the afternoon, he will join Mayor de Blasio and First Lady Chirlane McCray for lunch at Katz's Delicatessen."
Along with his lunch with Carranza, de Blasio's other public event for Monday is his weekly appearance on NY1's Inside City Hall, during the 7 and 11 p.m. hours.
At 10 a.m. Monday, Bronx Borough President Ruben Diaz Jr, Deputy Mayor Alicia Glen, Assemblymember Marcos Crespo, and NYCEDC President James Patchett will "tour the construction progress of the NYC Ferry landing coming to the Soundview section of the Bronx this summer." [This…