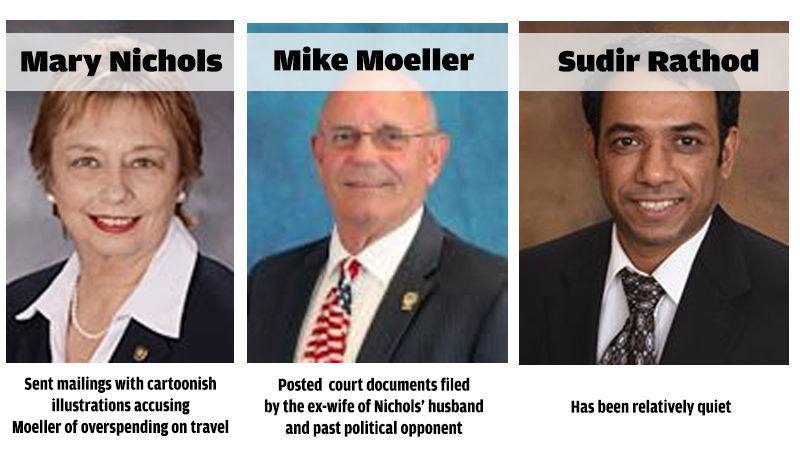 "It's not the blood sport it is in other places," Maryland Heights City Attorney Howard Paperner says of local politics in this northwest St. Louis County municipality.
But the lead-up to Tuesday's election has included aspects fitting of such a description. The mayor of 16 years, Mike Moeller, is facing his first-ever challenge for the job from opponents Mary Nichols, a state representative, and Sudhir Rathod.
And the city's voters who live in the Parkway School District will help decide a school board race with a candidate who has identified herself as a Confederate.
In the nonpartisan mayoral race, Nichols has sent out mailings with cartoonish illustrations accusing Moeller of overspending on travel. Moeller, meanwhile, has posted on a website salacious court documents filed by the ex-wife of Nichols' husband and by a past political opponent.

A campaign flyer from Nichols, a former City Council member and Democratic state representative since 2011 who will be term-limited out of office at the end of this…