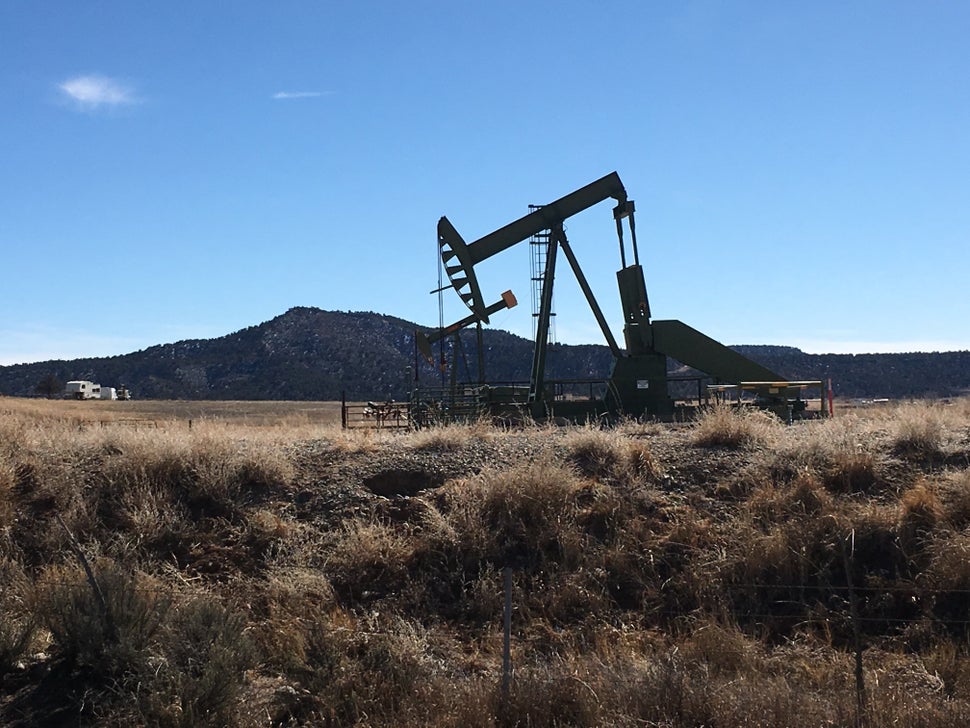 DURANGO, Colo. ? On a map, Durango's appeal as a gateway to the West is obvious. The seat of La Plata County is just 85 miles from Four Corners monument, where Arizona, Colorado, New Mexico and Utah meet. Its downtown maintains an Old West aesthetic, with cowboy apparel stores and an antique railroad museum.
Zooming out beyond the ranches and herds of cattle, past the mountains that ring the town and the Native American monuments a short drive away, reveals a more troubling picture. A 2014 NASA study measuring methane from space found the area had the country's highest concentration of methane emissions, marked on a map with a giant red dot. The implication: Natural gas wells in the region were releasing a high volume of a dangerous greenhouse gas into the atmosphere and sending potentially toxic fumes to nearby communities.
Those emissions are why La Plata County Commissioner Gwen Lachelt found herself sprinting after Sen. John McCain (R-Ariz.) in a crowded Senate hallway last May. It was the day before the Senate was set to vote on a measure to repeal a 2016 Obama administration Interior Department rule limiting methane emissions from gas wells on federal land. For Lachelt, that rule was one thing helping her county mitigate that giant red dot.
She managed to board an elevator with McCain and deliver a pitch she'd repeated many times before: Even though Colorado had limits on methane emissions, they were of no use beyond its border. People in her county were breathing dangerous fumes from across state lines, and only federal rules could help save the climate and taxpayer dollars.
McCain thanked her and cracked a joke about Arizona taking water from Colorado. The next day, he cast a surprise vote against killing the methane rule, keeping it on the books for the time being.
It's unclear whether her lobbying made a difference, and a McCain spokesman did not respond to a request for comment. But Lachelt left Washington with a smile on her face.
"Working on this side of the oil and gas issue, it's not often I've gone to Washington and won something," she said.
Nearly a year later, that victory is fading. The Trump administration is working to replace the Interior Department rule with a weaker alternative, while a lawsuit from the oil industry and some Western states threatens to block implementation of the old rule.
And Lachelt's trip to Washington ? which was funded by the Western Leaders Network, an environmental group she also leads ? could cost her her job. Even though Lachelt is not barred from environmental work while holding office, three county residents are seeking to recall her, saying her trip is evidence that she's "repeatedly leveraged our public office for her private gain."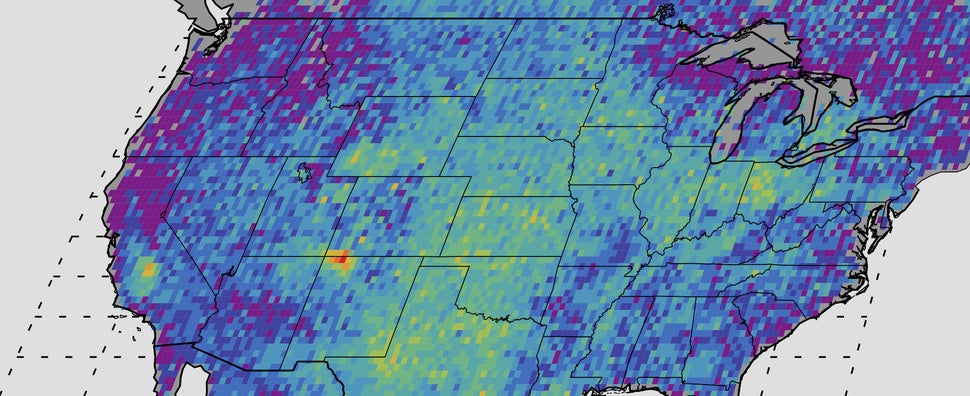 Lachelt had a long history in the environmental movement before taking office. She founded Earthworks' Oil and Gas Accountability Project, which works to protect communities near oil and gas drilling, and helped create the local San Juan Citizens Alliance, which has opposed gas projects.
Dave Peters, one of the residents leading the recall effort, pointed to that environmental work as proof that Lachelt is out of step with her constituents. Since his campaign began, he said, "most people know who [the groups] are, what they do and their connections to Lachelt, and are not pleased."
The petition, which faces a March 30 deadline to gather enough signatures to force an election, should just be a parochial matter in this county of about 55,000. But it's become, at least in the eyes of those waging it, a proxy war of dark money billionaires. Lachelt's opponents say big environmentalists like California billionaire Tom Steyer are propping her up, turning their town into a battleground over national regulations. Lachelt's allies fear the Koch brothers-backed Americans for Prosperity and other powerful fossil fuel interests are the real power behind the effort to recall the commissioner.
There's no evidence that billionaires are actually arm-wrestling over a county commissioner seat in a tiny corner of Colorado. But even their looming specter over La Plata speaks to just how intense oil and politics are out here.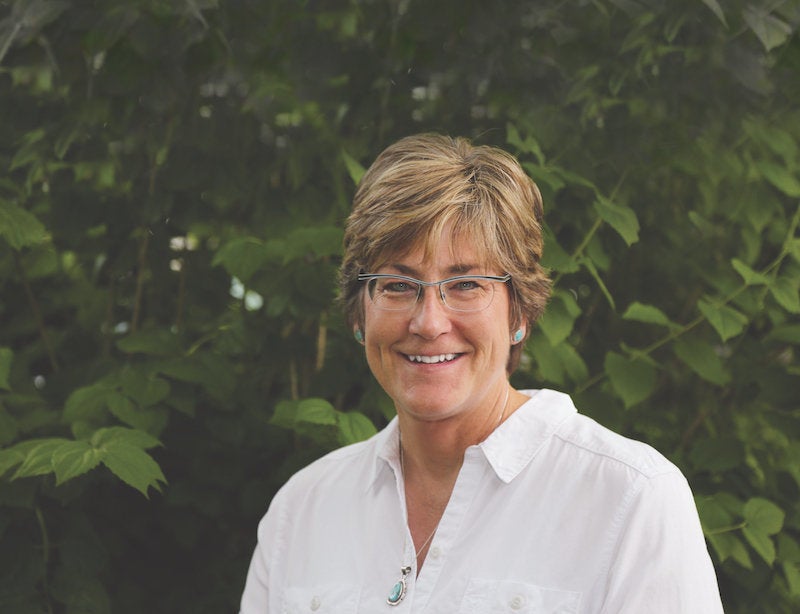 Drilling rigs still dot the farmland surrounding Durango, although the once abundant natural gas extracted from coal seams has largely dried up in the last 30 years. Production boomed in the 1990s, and a slowdown in the gas industry has curtailed new development.
But even if production has stalled in the area right around Durango, it still sits on the northern end of the 7,500-square-mile San Juan Basin, which the Energy Information Administration ranked as the fourth-most-productive gas field in the nation.
Most of the basin's estimated 40,000 active and abandoned wells are in New Mexico, the biggest reason the area is such a methane hot spot. Although some of the methane is leaking from natural geologic sources and a nearby coal mine, NASA's study found that the gas drilling and processing is the biggest source of the potent greenhouse gas.
Much of that methane escapes through leaks in infrastructure, or when producers vent and burn off excess gas to relieve pressure. When released into the atmosphere, methane is short-lived but traps heat 30 times more effectively than carbon dioxide ? making it a major contributor to global warming.
Industry groups have cast doubt on the NASA study, arguing that natural conditions made it easier to spot concentrated methane over the four corners than in other parts of the United States. Environmental Protection Agency data has also shown that methane emissions in the region are down 46 percent since 2011, in part due to better leak detection.
But a June investigation by Reveal found that San Juan Basin wells were emitting more than equivalent wells elsewhere in the country, findings mirrored in a 2016 Center for American Progress report. That could be due to the size of the basin, which makes it harder to catch leaks, but federal rules would also level the playing field by forcing New Mexico wells to cut down on emissions. (Just over 16,000 wells are on federal land and would be subject to Interior Department rules, according to the Bureau of Land Management's Farmington, New Mexico, field office.)
The leaks can contribute to ozone pollution, and also contain known carcinogens like benzene or toluene. Studies have linked proximity to natural gas wells to increased hospital visits and respiratory problems. A study by the Clean Air Task Force, which modeled air quality with and without natural gas production, estimated that La Plata County sees an additional 660 asthma attacks per year in children due to exposure to gas emissions.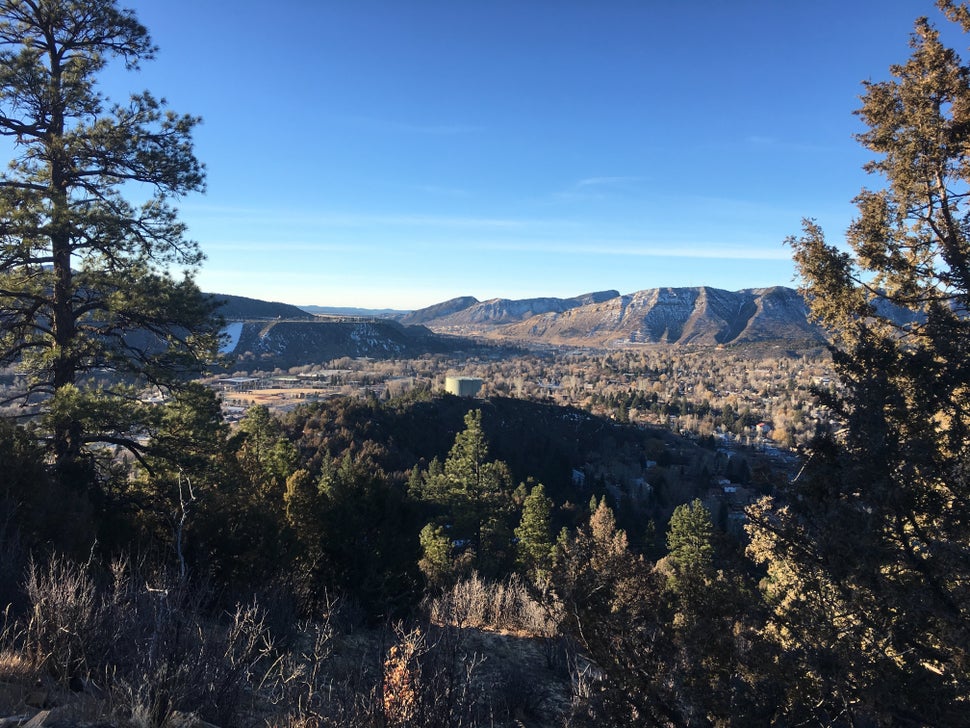 Well before NASA put the Four Corners' problem on the map, Lachelt had been raising the alarm about what gas drilling was doing to the Durango area. With Earthworks, she wielded an infrared camera…