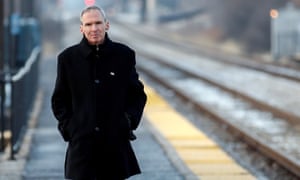 Incumbent Democrat Dan Lipinski won a narrow victory after a fierce challenge from progressive Marie Newman on Tuesday in Illinois's third congressional district. With 95% of the vote reporting, Lipinski, one of the few remaining anti-abortion Democrats on Capitol Hill, edged out Newman by 51% to 49%.
A seven-term incumbent, Lipinski had not faced a serious challenge in a decade. However, in a district that backed Hillary Clinton by 15 points in 2016, he faced criticism not just for his views on abortion but his opposition to the Affordable Care Act and refusal to endorse Barack Obama in 2012.
The race drew national attention as Newman was backed by a number of major players in the Democratic party including Emily's List, the Human Rights Campaign and SEIU. She also received the support of national political figures including Kirsten Gillibrand and Bernie Sanders while touting her support for crucial progressive priorities such as Medicare for All and a $15 minimum wage.
In contrast, Lipinski relied on support from local labor unions as well as the remnants of the "Democratic machine" in Chicago. He also received last-minute help from Susan B Anthony's List, an anti-abortion group.
Newman refused to concede on election night, telling supporters she "would like Mr Lipinski to have a very painful evening".
Before winning the seat in 2004, Lipinski's father had represented the district for 11 terms and ensured his son was his successor through complicated political machinations.
The district, which includes part of Chicago as well as its south-western suburbs and exurbs, split on geographic lines. Lipinski won inside Chicago city limits but trailed Newman outside the city.
In an interview…