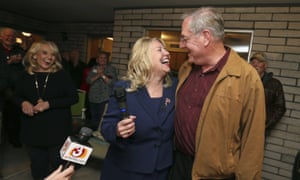 Spring is coming. This means the return of warm weather, flowers and competitive primaries. After Democrats notched wins over the winter in the special election for Alabama's Senate seat and in Pennsylvania's 18th congressional district, the change of the calendar means a change in the electoral landscape.
Starting with Tuesday's competitive elections in Illinois – where a Democratic incumbent may lose his seat to a progressive challenger and a battle royale is shaping up for the governor's mansion – the season will be filled with ferocious primaries as well as a special election caused by a congressional sexual harassment scandal. These are five of the most contested races coming up in the next few months.
Arizona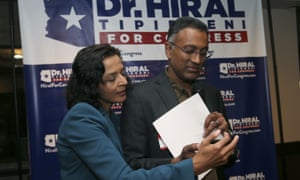 Where: Arizona's 8th congressional district special election
Who: Republican Debbie Lesko and Democrat Hiral Tipirneri
When: 24 April
Why It Matters: the special election on 24 April, which was prompted after longtime incumbent Republican Trent Franks resigned when he allegedly offered a staffer $5m to carry his child, will be the first held in the Sun Belt since Trump took office. Although the seat is not likely to change hands – Donald Trump won the deep red suburban Phoenix district by 21 points in 2016 – it will serve as more evidence of the GOP's struggles in advance of the midterm elections.
West Virginia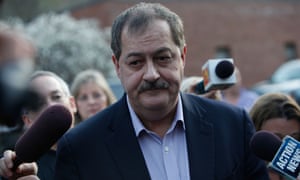 Where: West Virginia's Republican primary For US Senate
Who: mining executive Don Blankenship, congressman Evan Jenkins and state attorney general Patrick Morrisey
When: 8 May
Why It Matters: the Democratic incumbent Joe Manchin represents the state where Donald Trump did best in 2016 winning 68.5% of the vote. Republicans are desperate to take the seat and are currently in a three way primary…