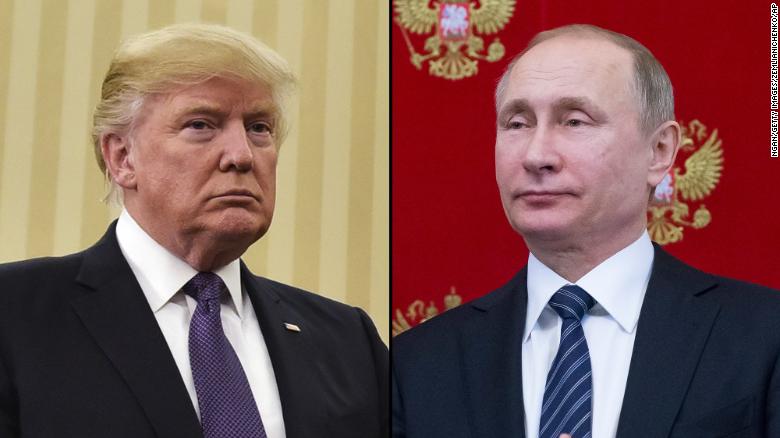 (CNN)If President Vladimir Putin's aim was to become the most incendiary, corrosive influence on American politics, he succeeded spectacularly.
Intrigue over election meddling, President Donald Trump's mysterious past ties to Moscow, the Kremlin's international belligerence and toxic diplomatic ties have Washington fixated on Russia as much it ever was during the Cold War.
A day of entwined strands of Russian-related machinations Thursday encapsulates why Trump seems fated never to emerge from the ever deepening, almost operatic drama that grips the White House like a vice.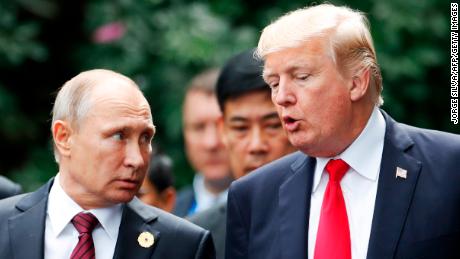 With uncanny timing, the day the administration finally got tough on the Kremlin also brought significant new revelations about the special counsel investigation into links between Trump and Russia that are threatening his presidency.
The White House made a significant turn by finally rolling out sanctions on Russian groups and individuals — including one close to Putin — to punish election interference by the Kremlin and signed up to a tough statement alongside Britain, France and Germany slamming Moscow over an alleged assassination bid on a former Russian spy using nerve agent in rural England.
But consistent with the pattern of this presidency, the administration's narrative was quickly overshadowed by a new bombshell about Robert Mueller's probe, when it emerged the special counsel had subpoenaed Trump Organization documents, including some about Russia.
Trump warned last year that Mueller would cross a "red line" if he began to probe his family finances not related to Russia, sparking speculation that he could fire the special counsel — a step that could cause a constitutional crisis.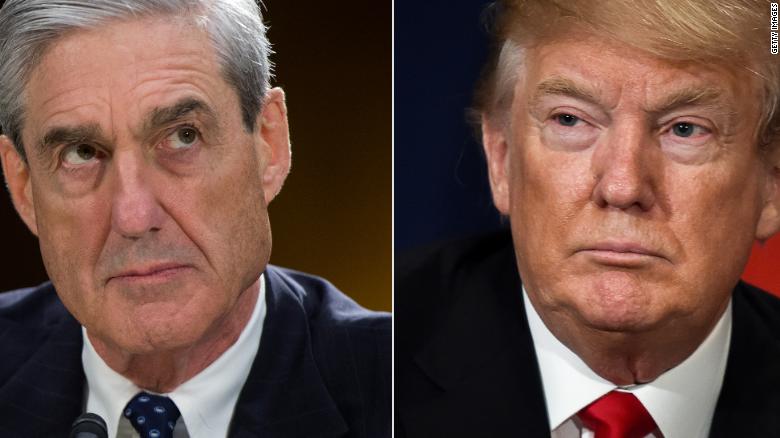 Trump's repeated failure to publicly rebuke Russia for its behavior — even though other members of his administration do, has fueled debate about whether he really does have something to hide from Mueller.
But his White House finally did target Moscow on Thursday, unveiling its strongest sanctions yet against individuals and entities in an effective validation of assessments that election meddling did take place.
The move finally honored a congressional mandate to respond to the cyber interference. Targets included a Russian troll farm, Putin confidant Yevgeny Prigozhin and 13 people already indicted by Mueller.
"Russia's behavior or lack thereof on the world stage is continuing to trouble us and we are continuing to press back in meaningful ways," a senior US official said. "By no means will this be the end of our ongoing campaign to instruct Mr. Putin to change his behavior."
On one hand, top officials, publicly and privately, stake out a hawkish line toward Moscow and endorse the intelligence agency assessments that Russia meddled in the election to help Trump.
Yet the President maintains that the whole episode is nothing but a "witch hunt" and leaped on disputed conclusions by the Republican majority on the House Intelligence Committee this week that there was no collusion.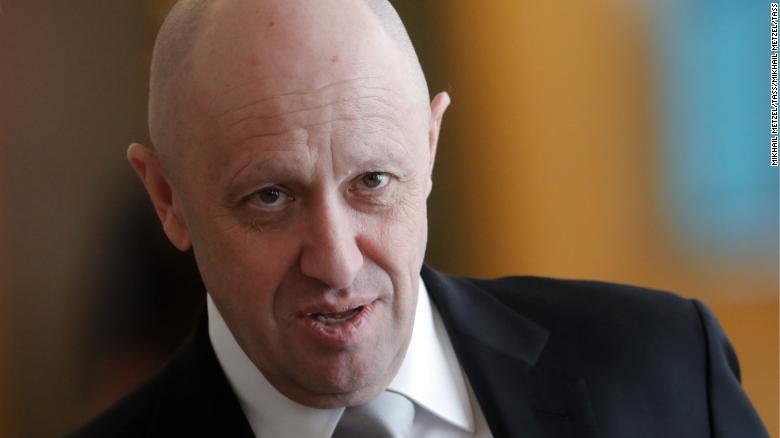 Sanctions undercut Trump…