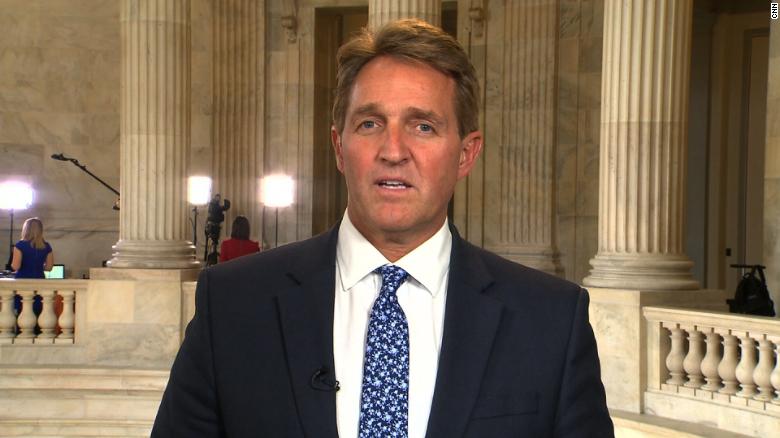 (CNN)As Republicans face a potential Democratic wave in this year's midterm elections, Republican Sen. Jeff Flake argued Thursday that his party "might not deserve to lead" given its support for President Donald Trump.
"If we are going to cloister ourselves in the alternative truth of an erratic leader, if we are going to refuse to live in a world that everyone else lives in … then my party might not deserve to lead," the Arizona senator said in a speech at the National Press Club.
Flake argued that "as we are discovering … there is no damage like the damage that a president can do." He repeated a call he's been making for months to restore civility to politics during the Trump era, using lofty rhetoric to describe what he hopes will one day be a reckoning for American politics.
"If one voice can do such profound damage to our values and to our civic life," he said, "then one voice can also repair the damage, one voice can call us to a higher idea of America, one voice can act as a beacon to help us find ourselves once again after this terrible fever breaks — and it will break."