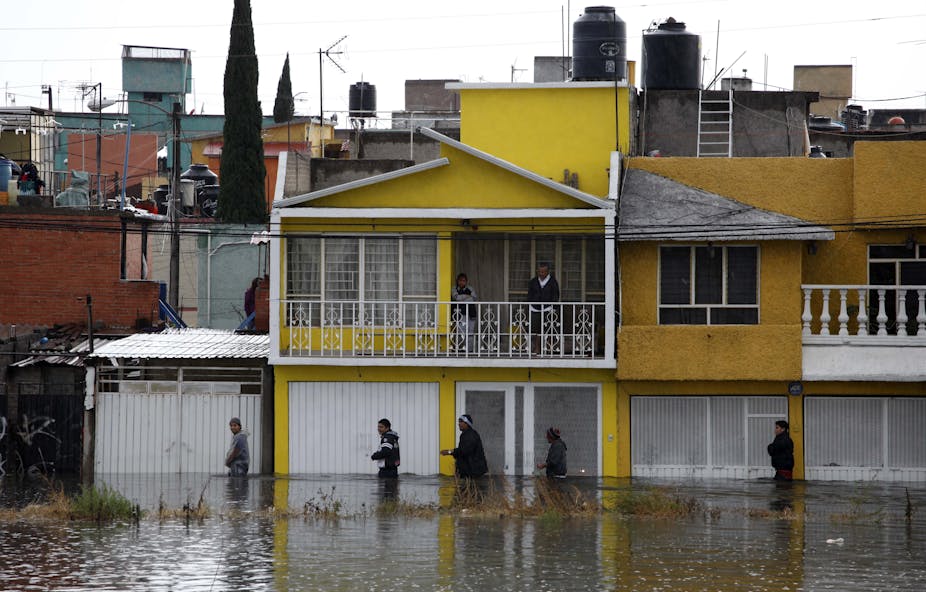 When Cape Town acknowledged in February that it would run out of water within months, South Africa suddenly became the global poster child for bad water management. Newspapers revealed that the federal government had been slow to respond to the city's three-year drought because the mayor belongs to an opposition party.
Cape Town is not alone. While both rich and poor countries are drying out, the fast-growing cities of the developing world are projected to suffer the most acute shortages in coming years.
Scarcity turns water into a powerful political bargaining chip. From Delhi to Nairobi, its oversight is fraught with inequality, corruption and conflict.
Mexico, too, has seen its water fall prey to cronyism in too many cities. I interviewed 180 engineers, politicians, business leaders and residents in eight Mexican cities for my book on politics and water. I was startled to discover that Mexican officials frequently treat water distribution and treatment not as public services but as political favors.
When thunderstorms are cause for panic
Nezahualcoyotl is a city in Mexico State near the nation's sprawling capital. Just after lunch one Friday afternoon in 2008, Pablo, an engineer, was showing me around town when news of an unexpected thunderstorm began lighting up his team's cell phones and pagers.
The engineers shouted back and forth, looking increasingly frantic. Having just begun my book research, I did not yet understand why an everyday event like a thunderstorm would elicit such panic.
Pablo explained that Nezahualcoyotl's aged electric grid often failed during big storms and that the city lacked backup generators. If a power outage shut down the local sanitation treatment plant, raw sewage would flood the streets.
These "aguas negras" carry nasty bacteria, viruses and parasitic organisms and can cause cholera, dysentery, hepatitis and severe gastroenteritis. If raw sewage also contains industrial wastewater – which is common in rapidly industrializing countries like Mexico – it may also expose residents to chemicals and heavy metals that can lead to everything from lead poisoning to cancer.
Pablo and his colleagues avoided a flood that day. But I later read news articles confirming how relatively common sewage overflows are there. Nezahualcoyotl residents have been dealing with this multisystem failure for 30 years, complaining of gastrointestinal illness and skin lesions all the while.
So why hasn't this public health emergency been fixed? The answer is a primer on the…