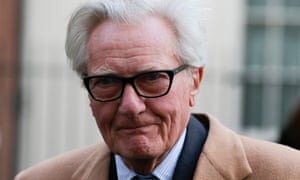 Tory hopes of uniting the party behind Theresa May's latest vision for Brexit faded as former deputy prime minister Michael Heseltine dismissed her latest speech as just more "phrases, generalisations and platitudes" which had done nothing to make a deal more likely.
While most Conservative MPs and peers gave the prime minister a period of grace after Friday's address, Heseltine said all May had done was offer more detail on a set of demands that the European Union had made clear all along it would never agree to.
Talking to the Observer, he said: "The speech just moves us further down the cherry-picking road. It set out the cherries that Britain wants to pick but that approach completely ignores the fact that the EU has said, 'sorry there is no cherry picking'."
He added: "Why is it that after 18 months since the referendum we have not got any closer with these issues? The answer is simple: because no one has got any answer about how to do it."
He said the huge gulf between what May was asking for and what the EU would be prepared to give was as wide, if not wider, than ever, leaving UK businesses in despair, and with no option but to consider postponing investment, or placing their money and plans elsewhere.
"While that gap remains industry will continue to make assumptions that will involve moving investment from here to the continent," he said.
A lifelong europhile, Heseltine conceded that the prime minister was in a difficult position, as rightwing Tory MPs held "a knife to her throat".
But neither the prime minister nor her cabinet had made any progress on the central Brexit problems, including the Irish…