In the run-up to the Italian general election on March 4th, The Local is bringing you a daily round up of who's done what and why in the fast-moving world of Italian politics.
Days to go until Italy votes: 5
Even a Europe-wide cold snap can't stop this campaign.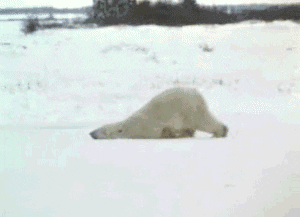 Read Monday's daily politics recap here to find out about the possible coalitions that could be the EU's worst nightmare – or its sweetest dream – and to find out which unlikely contender is throwing his hat into the ring with less than a week to go.
If you prefer to start at the beginning, catch up on all our election coverage so far here.
THE HEADLINES
No kidding. Silvio Berlusconi dropped that bombshell in response to speculation that his Forza Italia party could abandon its alliance with the far right to form a "grand coalition", German-style, with the centre-left Democrats.
As we reported yesterday, that's said to be the outcome preferred by the EU. And no wonder: with the election expected to end in a hung parliament, the alternatives being touted are risky alliances with much smaller groups on the fringes of Italian politics.
But Berlusconi said today that grand coalitions, so beloved of Germany, are viewed in Italy with mistrust. More reassuringly for Brussels, however, he also ruled out any alliance with CasaPound, the extreme-right party that says it would join a government led by one of Berlusconi's coalition partners, the anti-immigration League.
Somewhat incredibly, just days from the election, Forza Italia still doesn't have a candidate for prime minister. Berlusconi is banned from running because of a conviction for tax fraud, and he's been uncharacteristically reserved about revealing who he'd like to be his stand-in.
Today he came the closest yet to announcing who would take the top job – while claiming to announce nothing at all. The man Berlusconi has in mind is, as many have long suspected, European Parliament President Antonio Tajani, though "I have been asked by him to put forward his name only when he gives me the go-ahead".
So… does that mean that Tajani has given the go-ahead? Not according to his latest comments to a German newspaper, which he told that he would "like to remain president of the European Parliament".
Photo: Frederick Florin/AFP
Berlusconi, meanwhile, added the coda that he would be "willing" to stand himself in the near future, should he win his appeal against his ban from office and should a new vote be called. How gracious of…