In the run-up to the Italian general election on March 4th, The Local is bringing you a daily round up of who's done what and why in the fast-moving world of Italian politics.
Days to go until Italy votes: 12
We've had the final polls before voting day and the overseas votes are already making their way to be counted in Italy.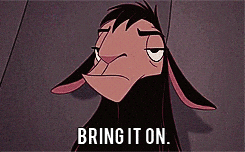 Read Monday's recap here and catch up on all our election coverage so far here.
THE HEADLINES
The Italian election now has its own emoji on Twitter: a ballot paper being dropped into a box decorated with the Italian flag.
"The world is watching the Italian election campaign," the social network noted when it announced the emoji, which automatically appears when you use any one of several hashtags, including #ItalyElection2018, #elezionipolitiche2018, #elezioni2018, and simply #elezioni.
Who could have said that? Only the man who's been in them longer than almost anyone else campaigning, one Silvio Berlusconi!
"I'm not a politician, politics have always made me sick," the four-time prime minister told a meeting of industrial leaders today. "Even politicians know that it's very far from the best of what human activity can be."
Berlusconi loves to present himself as a humble, albeit multimillionaire, man of the people – it's one of the reasons for his enduring success. Now, as Italian voters turn away from established parties in favour of political upstarts, he's hamming it up even further. The eternal insider claiming to be on the outside? Pull the other one, Silvio.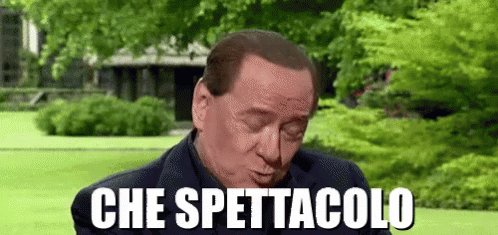 She loves EU, yeah, yeah, yeah
In a campaign where others treat Europe like a dirty word, leftwing heavyweight Emma Bonino is nailing her colours to the mast (blue and yellow, natch) and saying it right out: she bloody loves the European Union.
The clue's in the name: Bonino heads a list of candidates called +Europa. Unlike the incumbent Democratic Party, she said today, her group is "more determined, more constant… and more impassioned" in its commitment to the European project.
She's right that the Democrats have avoided trumpeting their ties with Europe: in one of the EU's most eurosceptic members, where many see Brussels' policies on immigration as unfairly burdening Italy and where support for anti-EU populists is growing, coming out too strongly in favour of Europe can be toxic.
Something's rotten in Campania
Remember that trash scandal in Campania we told you about yesterday? It rumbles…