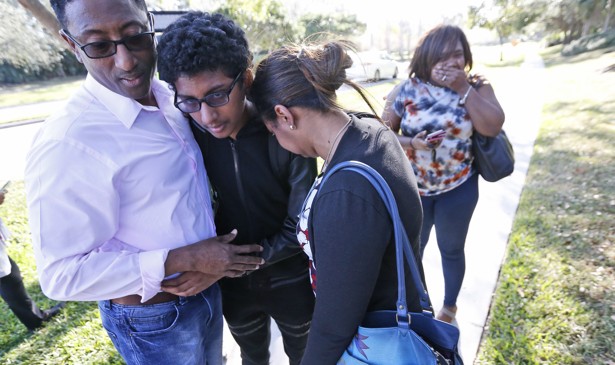 Today in 5 Lines
Broward County Superintendent Robert Runcie said there are "numerous fatalities" after a gunman opened fired at a high school in Parkland, Florida, adding "It is a horrible day for us." President Trump spoke with Florida Governor Rick Scott about the shooting and offered condolences to the families of the victims. Trump addressed former Staff Secretary Rob Porter's domestic-violence accusations, telling reporters he's "totally opposed to domestic violence of any kind." Republican Representative Trey Gowdy said his House Oversight Committee is investigating the White House's handling of Porter's employment. Senate moderates are expected to unveil a bipartisan proposal on immigration Wednesday evening.
Today on The Atlantic
Follow stories throughout the day with our Politics & Policy portal.
…