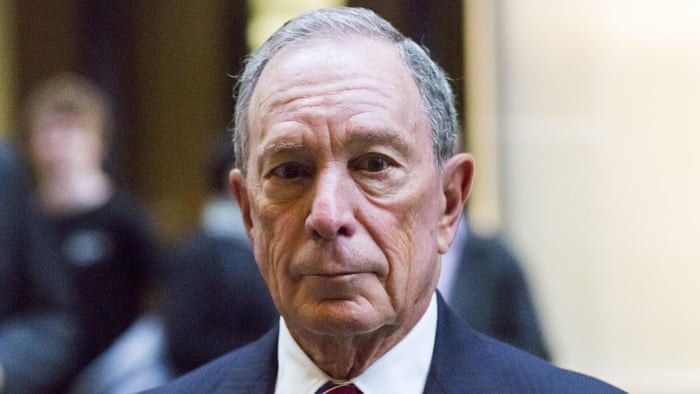 Michael Bloomberg, the billionaire media mogul and former mayor of New York, has said Brexit is the "single stupidest thing any country has ever done" apart from the election of Donald Trump as US president.
Bloomberg argued that "it is really hard to understand why a country that was doing so well wanted to ruin it" with the Brexit vote, in a series of outspoken remarks made at a technology conference in Boston a fortnight ago.
At that event, Bloomberg, 75, also warned that some workers at the financial media company that bears his name were asking to leave the UK and US because they think the two countries no longer like immigrants and are no longer welcoming.
The CEO was in London on Tuesday to open a new European headquarters for Bloomberg in the City, covering 1.3 hectares (3.2 acres). But his earlier remarks, unearthed the same day, suggested he had regrets about making the investment decision because of the Brexit vote.
"We are opening a brand new European headquarters in London – two big, expensive buildings. Would I have done it if I knew they were going to drop out? I've had some thoughts that maybe I wouldn't have, but we are there, we are going to be very happy.
"My former wife was a Brit, my daughters have British passports, so we love England – it's the father of our country, I suppose. But what they are doing is not good and there is no easy way to get out of it because if they don't pay a penalty, everyone else would drop out. So they can't get as good of a deal as they had before."
He added: "I did say that I thought it was the single stupidest thing any country has ever done but then we Trumped it."
Bloomberg employs 4,000 staff in the UK and 20,000 worldwide, and the New York-based firm has long made the country its headquarters…