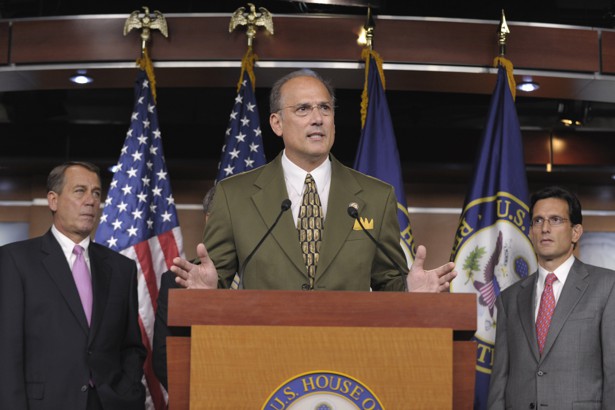 Today in 5 Lines
Representative Tom Marino withdrew his name from consideration to be the White House drug czar following the publication of a news report that revealed he had tried to hinder government efforts aimed at combatting the opioid epidemic. Senators Lamar Alexander and Patty Murray reached a bipartisan deal to stabilize Obamacare, which President Trump supported as a temporary fix. After Senator John McCain condemned the "half-baked, spurious nationalism" in America's foreign policy, Trump said he would "fight back." A federal judge in Hawaiiblocked the third version of Trump's travel ban the day before it was slated to take effect. The Defense Department launched an investigation into the deaths of four U.S. soldiers in Niger.
Today on The Atlantic
Commanding Without Policy: President Trump's main achievements in office thus far have not hinged on any policy proposals of his own. Instead, he's largely focused on dismantling Obama-era policies. (David A. Graham)

LBJ, Culpable Commander in Chief: From The Butler to Selma, Hollywood has tended to emphasize President Lyndon B. Johnson's civil-rights legacy. But that ignores the recklessness with which he handled the Vietnam War, argues Julian E. Zelizer.

Claiming Victories: Is Trump responsible for the Dow hitting an all-time high? Despite his tweets, writes Gillian B. White, the president has a very small role in the stock market's success.
Follow stories throughout the day with our Politics…