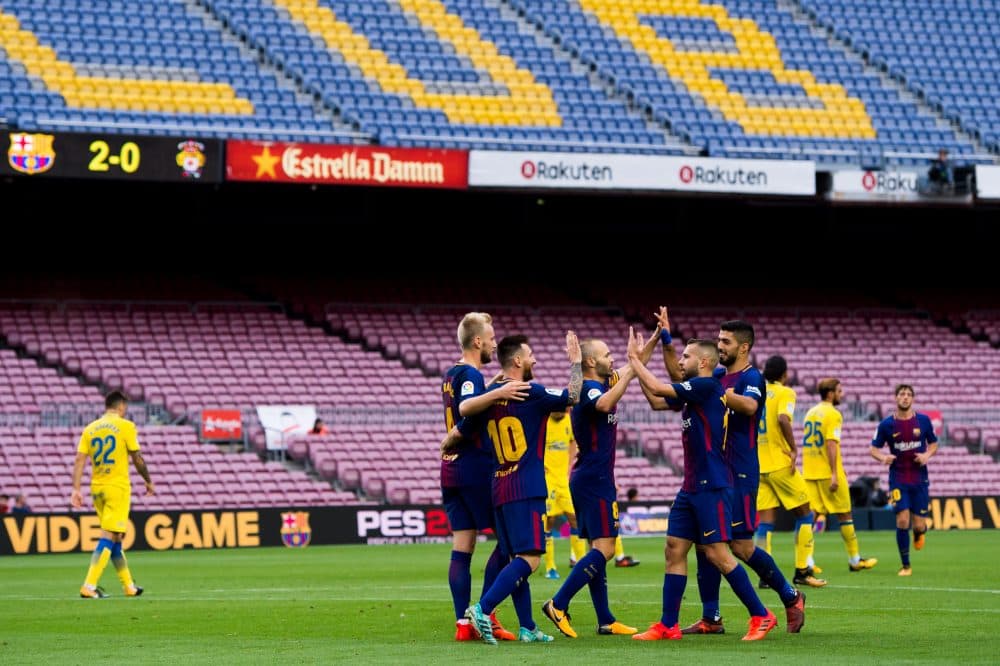 These are hard times for people who'd prefer to keep politics out of sports.
Here in the U.S., team owners and league commissioners are frantically trying to balance on what they see as a tightrope strung between loyalty to the players who line their pockets, and the public display of what passes for patriotism among the unimaginative — never mind that the players have been protesting not the flag, the anthem, or even the military, but the violent treatment of black citizens by police officers.
Meanwhile, on the brink of the opening of the NBA's regular season, Commissioner Silver has said he's concerned about how divided the nation is — a circumstance he's addressed not by condemning those doing the dividing, but by saying he expects the players to stand during the anthem.
What's…