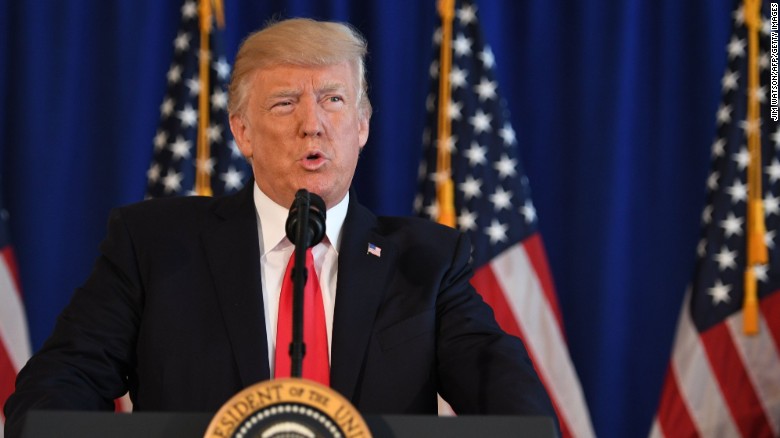 Washington (CNN)President Donald Trump has a message to Republicans in Congress — you don't like the Iran nuclear deal, so you deal with it.
His expected decision to decertify the agreement would allow him to save face and dent Barack Obama's legacy. And by handing its fate to lawmakers, he would also limit his political exposure to any decision to kill off a pact backed by US allies.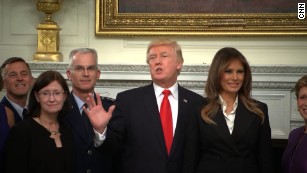 His expected move is already being condemned by critics, who warn he is putting US national security at risk to satisfy his own prejudices toward a deal he has branded an "embarrassment" to America.
Trump has twice previously — and grudgingly — been forced to certify that Iran is complying with its terms.
But though the International Atomic Energy Agency and US military leaders say Iran is honoring the agreement, Trump has had enough.
Two senior officials told CNN that Trump is expected to unveil his decision next week. Nothing is ever set in stone with this unpredictable President, but he offered a glimpse into his thinking at the White House on Thursday night.
"The Iranian regime supports terrorism and exports violence, bloodshed, and chaos across the Middle East," Trump said. "That is why we must put an end to Iran's continued aggression and nuclear ambitions. They have not lived up to the spirit of their agreement."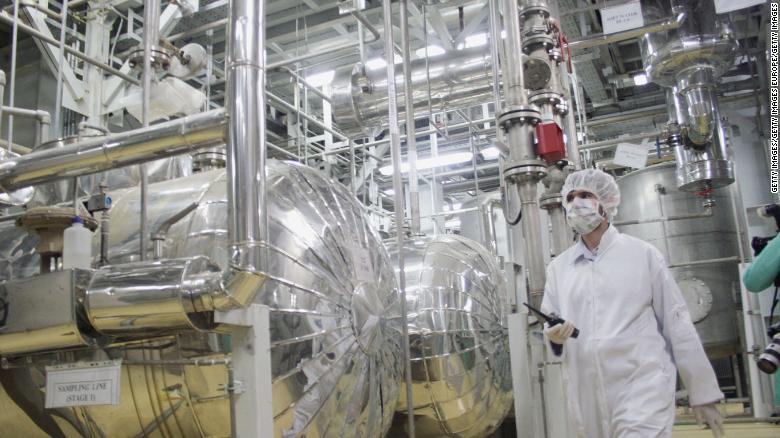 If Trump goes ahead, it will not be the first time that the President has claimed what he sees as a political win and left it to Congress — hardly known for taking tough decisions quickly under pressure — with a political dilemma.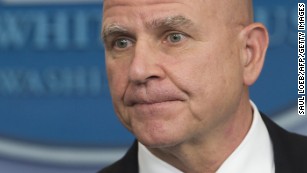 In September, Trump won plaudits from supporters by ending another Obama legacy item, DACA, a program that shields undocumented migrants brought to the US as children — and gave Congress six months to rule on their fate.
Trump's decision will not eradicate the Iran deal in itself: Republican hawks in Congress are thought unlikely at this stage to decide within a statutory 60-day period to reimpose sanctions that would cause Iran to walk away. European diplomats who support the deal don't believe that Republican leaders want to kill the deal, or carry the blame for doing so — though there are no guarantees since the GOP vehemently opposed…