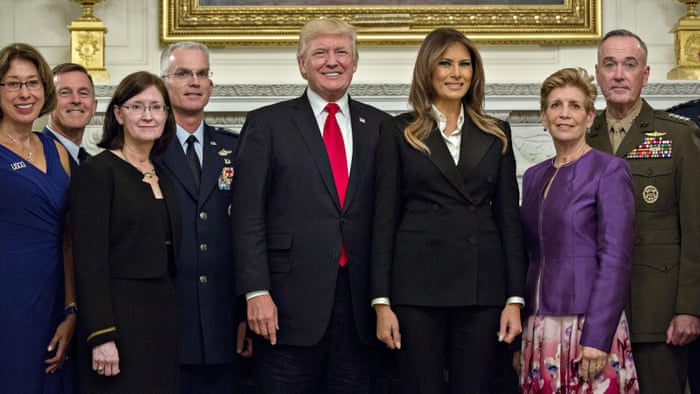 When Donald Trump first took office, unlike some people I felt he should, at least for a time, be given the benefit of the doubt. Democracy can throw up odd leaders – sometimes they are odd and incompetent, but sometimes they are odd and exceptionally good – great men and women whose departure from the norm in superficial ways is matched by a more important departure from the norm in greater insight, vision or charisma.
I could never have voted for Trump, because to me it seemed plain that in his appearance and behaviour he seemed to be a spoilt child and a bully. But hey, I thought, perhaps he will surprise us. The circumstances of his election and his background could give him more freedom of action to address the problems of the US and the world, and perhaps he would rise to that challenge.
But as we get further into Trumpworld, the more disturbing and dangerous a place it seems to be. And in a strange way, it seems he is not really president at all, but still running for president, still trying to convince people he deserves to be there. He is preoccupied with his predecessor and his policies, and with competing against his record, whether it is the size of the crowd at his inauguration, Obamacare, or now, the Iran nuclear deal that was negotiated while Obama was in office.
With all the difficulties of the world at the moment – a dangerous confrontation with North Korea, the looming threat of trade wars and consequent economic slump, and a Middle East region strewn with failed states, unresolved conflicts and misery, to name just a few – the Iran nuclear deal is a rare example of a recent diplomatic initiative that has actually enhanced stability.
The Joint Comprehensive Plan of Action (the full title of the agreement) is working. The International Atomic Energy Authority (IAEA), responsible for overseeing its verification and inspection provisions, is satisfied that it is working and that Iran is meeting its JCPOA commitments. The other countries that are party to the agreement, the UK, Germany, France China and Russia, agree with the IAEA and are satisfied…