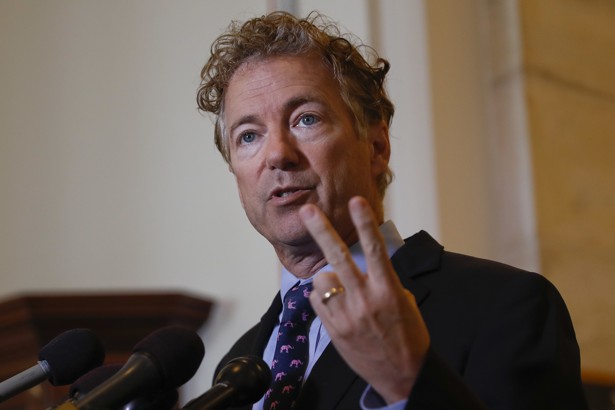 Today in 5 Lines
Protesters disrupted the Senate Finance Committee hearing on the Graham-Cassidy health-care bill. Despite new revisions to the legislation, Republican Senator Rand Paul said he remains opposed to the measure. Former New York Representative Anthony Weiner, who pleaded guilty in May to transferring obscene material to a minor, was sentenced to 21 months in prison. The Supreme Court canceled oral arguments for two cases related to President Trump's travel ban, after the administration issued a new update to the ban. Republican Senators Lindsey Graham and Bill Cassidy will debate Senators Bernie Sanders and Amy Klobuchar on health care at 9 p.m. ET on CNN.
Today on The Atlantic
Who Has Moore Sway?: Alabama's GOP Senate primary between Senator Luther Strange, a candidate backed by President Trump, and Roy Moore, backed by conservative firebrands like Steve Bannon, is testing Trump's bond with his base. (Rosie Gray)

'Don't Take the Knee': Athletes shouldn't kneel during the national anthem, argues David Frum, because it concedes America's flag to Donald Trump and his supporters.

Does It Matter?: Facebook recently announced that Russian-linked accounts purchased $100,000 worth of advertising. Here's how significant that ad buy might be. (Alexis C. Madrigal)
Follow stories throughout the day with our Politics & Policy portal.
Snapshot