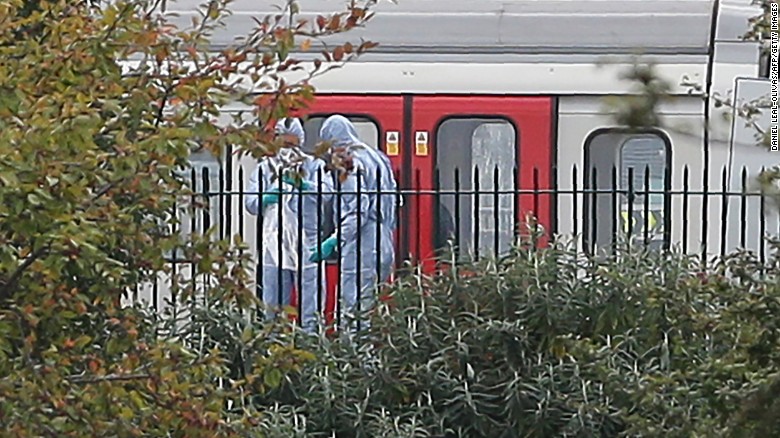 Washington (CNN)Even as British police were still sorting out exactly what had happened in the London Underground on Friday morning, President Donald Trump was using the incident to prove a point.
"Another attack in London by a loser terrorist." he tweeted. "These are sick and demented people who were in the sights of Scotland Yard. Must be proactive!" Added Trump: "The travel ban into the United States should be far larger, tougher and more specific-but stupidly, that would not be politically correct!"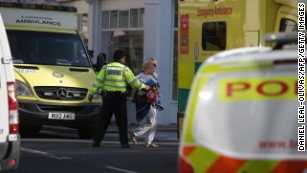 The travel ban, of course, is Trump's executive order aimed at blocking people from six majority-Muslim countries from entering the United States, a necessary step in combating terrorism, according to the President. But, at least in the early stages of this London investigation, there is no evidence to suggest where the attackers hailed from or what their motives were. All we know, according to British police, is that it is being investigated as a terrorist incident.
Asked about Trump's tweet that the London tube attack was perpetrated by people known to the security services, British Prime Minister Theresa May said it is "never helpful for anyone to speculate on what is an ongoing investigation."
White House national security adviser H.R. McMaster attempted to explain the President's morning assertion that culprits behind the explosion were known to British law enforcement, but offered little clarity.
At a White House news briefing Friday afternoon, McMaster didn't answer directly whether Trump was revealing an intelligence assessment or whether he was just speculating.
"What the President was communicating is that obviously all of our law enforcement efforts are focused on this terrorism threat for years," McMaster said. "Scotland Yard has been a leader, and our FBI has been a leader. So I think if there was a terrorist attack here, God forbid, that we would say that they were in the sights of the…