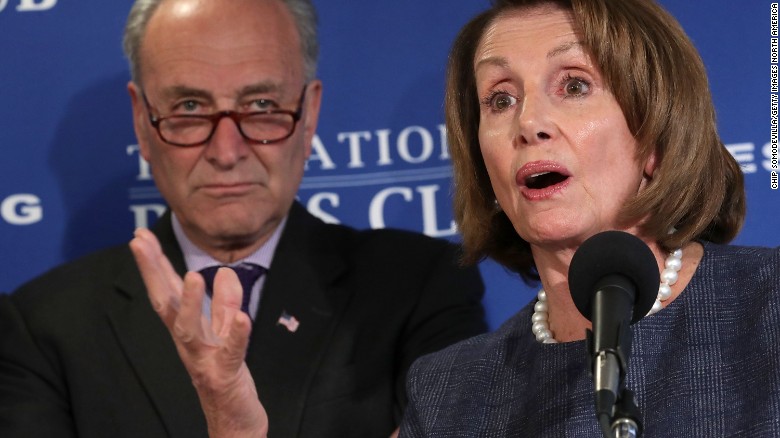 Washington (CNN)Democratic leaders Sen. Chuck Schumer and Rep. Nancy Pelosi said following a Wednesday night meeting with President Donald Trump that they have "agreed" to a fix on DACA and resolved to iron out a border-security plan — "excluding" the US-Mexico border wall that was one of Trump's most memorable campaign promises.
In a statement following their White House dinner, Schumer and Pelosi said the parties had "agreed to enshrine the protections of DACA into law quickly, and to work out a package of border security, excluding the wall, that's acceptable to both sides." The bipartisan DREAM Act would be part of the arrangement, a person briefed on the meeting said.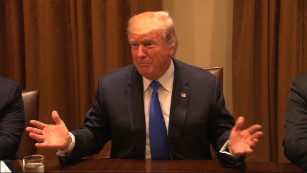 A deal, if it holds, would be the second major agreement between Trump, Schumer and Pelosi this month, following their pact last week to raise the debt ceiling and extent government funding into December that left the GOP and some of Trump's closest allies flabbergasted. Congressional Republican leaders were absent from Wednesday's dinner, which featured Chinese food and chocolate pie for dessert, sources said, and it is unclear how they will respond to the tentative deal or proceed with legislation.
Trump may also…