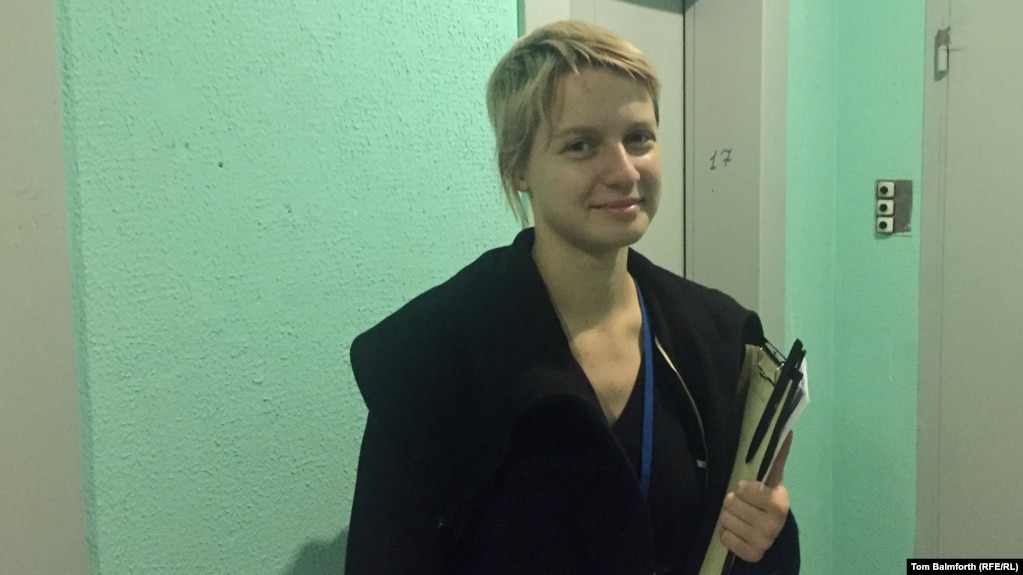 MOSCOW — Aleksandra Rastorguyeva, a university student with messy, cropped hair and a mischievous smile, looks more street protester than city councilor.
But on a recent evening after class, the 22-year-old was out door-stepping voters in a 25-floor tower block in southeast Moscow, trying to drum up support ahead of municipal elections on September 10 that are shaping up to be unusually competitive.
The preserve of local budget allocations, trash removal, and communal-stairwell renovations, municipal politics seldom stirs interest. But this year's surge of candidates, including opposition cohorts of young people like Rastorguyeva, has seen it dubbed the "fashionable trend of the Moscow summer" by the independent Novaya Gazeta newspaper.
Rastorguyeva is one of more than 1,000 candidates backed by the opposition Yabloko party, which is hoping to quietly seize a beachhead in local district councils ahead of mayoral elections next year. Mainstream political parties are also participating in droves, with more than 8,300 Muscovites — more than twice the number in 2012 — vying for 1,500 council seats.
"Maybe we can win Moscow," Rastorguyeva muses. "Russia is a centralized country. Winning Moscow might have serious consequences. We're living on a volcano and we don't know what will happen tomorrow. We never know when the system will collapse and everything will change."
'Municipal Filter'
Municipal deputies in Moscow have limited real power, but the elections have taken on strategic significance as political parties battle to overcome what is known as the "municipal filter."
The Kremlin reinstated direct gubernatorial elections in 2012, but it also introduced a requirement that candidates submit signatures of support from between 5 and 10 percent of city councilors — ranks generally controlled by Kremlin allies.
The "filter" has prevented bids for the governor's office by powerful local politicians Yevgeny Roizman of Sverdlovsk Oblast and Vyacheslav Makhayev of Buryatia Oblast, according to an August report from a think tank run by former Finance Minister Aleksei Kudrin.
On September 10, 16 provinces will elect new governors, and analysts widely expect Kremlin-backed candidates to win across the board.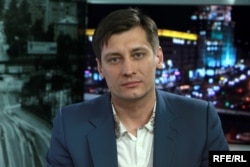 Opposition politician Dmitry Gudkov and his Yabloko party have backed over 1,000 candidates like Rastorguyeva with an eye to mayoral elections in the capital a year from now. Gudkov, a former State Duma lawmaker before his expulsion from the A Just Russia party in 2013, said he hopes he can propel enough support into municipal councils to get the green light to wage a bid for the mayor's seat.
Gudkov's campaign — like anticorruption crusader and Kremlin gadfly Aleksei Navalny's improbable bid to take part in the presidential election slated for March 2018 — illustrates how opposition forces are trying to consolidate after years of frustration.
They have been largely sidelined in the five years since President Vladimir Putin and his allies weathered mass protests in Russia's biggest cities. After his reelection in March 2012, Putin cemented his grip on power, appealing to…