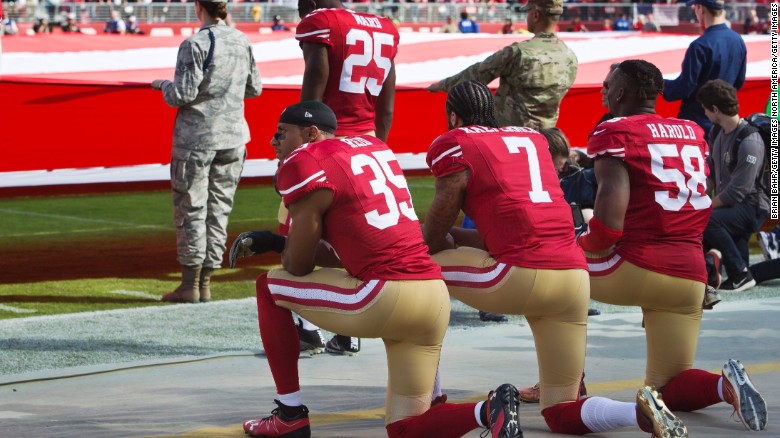 Washington (CNN)Professional football is the most popular sport in America, according to a Washington Post-UMass Lowell poll released Wednesday, which found that 60% of adults say they're fans.
But politics, and moments like Colin Kaepernick's kneeling protest during the national anthem in 2016, has turned some off from the sport.
The poll found that 19% of pro football fans say their interest has declined in recent years, and among that group, 24% responded to an open-ended question about why their interest has declined by naming politics. Kaepernick or players protesting the anthem was specifically cited by 17%.
"I'm going to continue to stand with the people that are being oppressed," he said, speaking to…