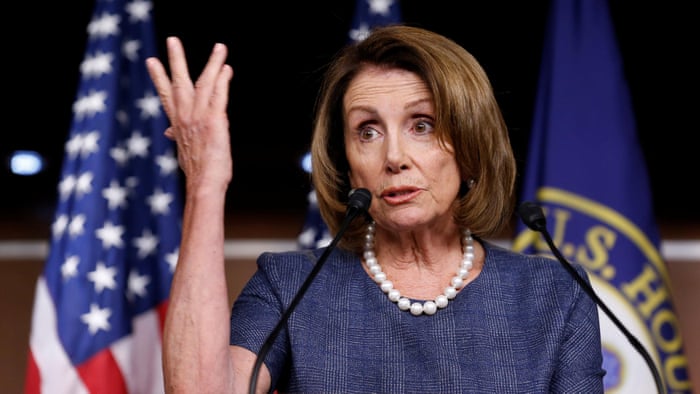 House minority leader Nancy Pelosi on Thursday urged Donald Trump to assure "Dreamers", the nearly 800,000 undocumented young people brought to the US as children, that they should not fear being deported over the next six months as the program that shields them is phased out.
Trump duly issued a morning tweet regarding his decision to rescind Deferred Action for Childhood Arrivals (Daca). "For all of those (DACA) that are concerned about your status during the 6 month period, you have nothing to worry about – No action!" the president wrote.
"This is what I asked the president to do and boom, boom, boom, the tweet appeared," Pelosi said at a weekly press conference.
Pelosi, a Democrat from California, home to the largest share of Dreamers, said she told the president: "'People really need a reassurance from you, Mr President, that the six-month period is not a period of round-up but it's just that Daca is frozen and that these people will not be vulnerable."
Trump placed calls to Pelosi and Senate minority leader Chuck Schumer as well as House speaker Paul Ryan and Senate majority leader Mitch McConnell on Thursday morning, just hours after he infuriated members of his party by siding with the Democrats on spending and debt.
That surprise deal between Trump and congressional Democrats, which passed the Senate on Thursday afternoon, will pave the way for billions of dollars in aid for Texas and other areas devastated by Hurricane Harvey, alongside a three-month extension on the debt ceiling and government funding.
On Thursday,…