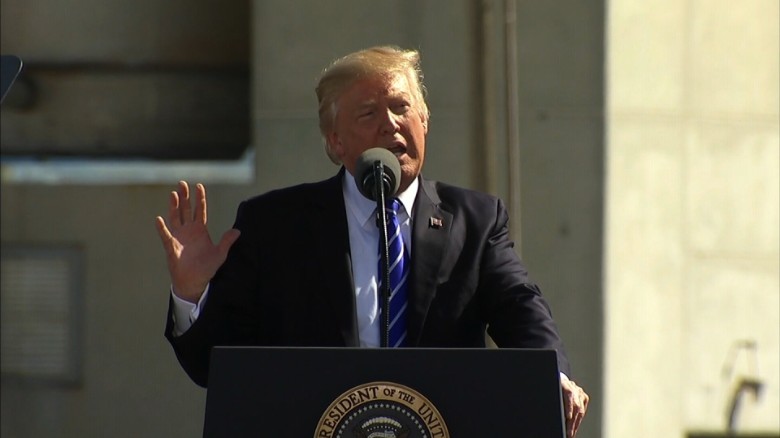 (CNN)President Donald Trump bucked his own party Wednesday and sided with Democrats to support a deal that would ensure passage of disaster relief funding as well as raising the debt ceiling and continuing to fund the government into December.
In a rebuke to Republican leaders, Trump backed Democrats' plan to support a deal that would fund Hurricane Harvey aid but only raise the debt ceiling for three months. Those two items would also be tied to a measure to keep the government open through the end of December, setting up a hugely complicated year end crush of must-pass items.
Ignoring the advice of Republican congressional leadership and that of his own treasury secretary, Trump said he wanted a solution and supported the Democratic plan, according to a source briefed on a meeting that Trump held with congressional leaders Wednesday.
Trump told reporters aboard Air Force One on Wednesday that he'd reached an agreement with congressional leaders to raise the debt ceiling, provide disaster relief funding and pass a short-term spending bill.
"We had a very good meeting," Trump said of his conversation earlier in the day with top…