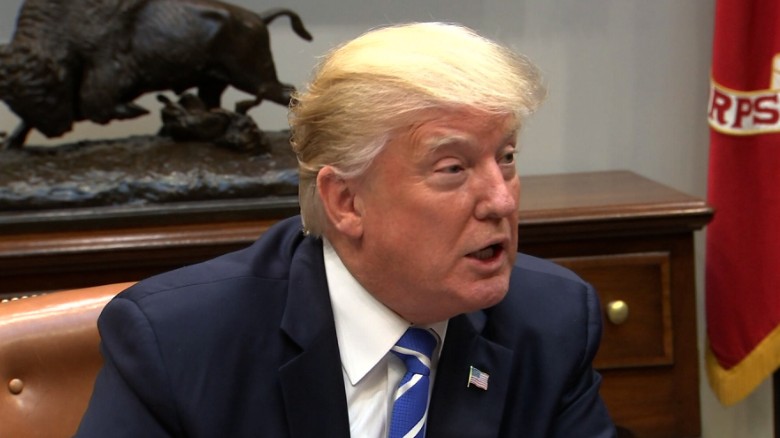 Washington (CNN)President Donald Trump prompted anguish for 800,000 people brought illegally to the US as children by deciding to end a program shielding them from deportation on Tuesday.
But he also triggered swift and sweeping political consequences. By forcing Congress to deal with the issue, Trump piled a new and deeply contentious issue on to the mountain of other politically charged tasks lawmakers were already struggling to deal with in a fateful fall political season.
In many ways, Tuesday's announcement was a signal moment in Trump's presidency: Positions that were once seen as extreme, and coming from the political fringe, came to fruition as policy in deeply divided Washington.
The impact of the President's move is already being felt across the nation, with protests taking place outside the White House, Trump Tower in New York, and around the country. Business leaders have complained the move is unfair and cruel. And former President Barack Obama launched his most comprehensive political intervention since leaving office, saying in a Facebook post that Trump was targeting a vulnerable community that had done nothing wrong.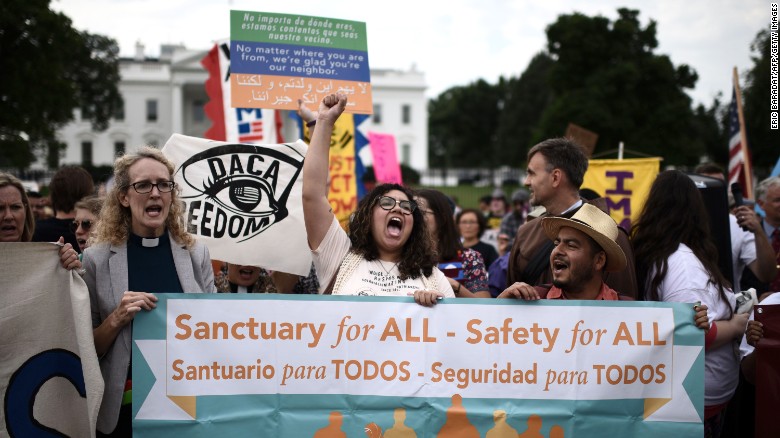 Mindful of the political firestorm whipped up by the decision, the White House insisted that Trump had wrestled with the question of the program, known as DACA, but concluded it was an example of overreaching by his predecessor.
Though he fulfilled a promise of a campaign anchored on a hard line on illegal immigration with the move, Trump did not appear in public to announce it himself, perhaps seeking to avoid paying a political price for his action.
Aides said he was not enthused about the decision and he sent his Attorney General Jeff Sessions, who has a long record of seeking tougher enforcement of laws against undocumented migrants, to announce it instead.
But in a statement, Trump insisted that the program, enacted with executive power by Obama after Congress had failed to address the plight of mainly young, undocumented migrants, was illegal.
He also claimed that DACA had spurred a surge of unaccompanied minors to illegally enter the United States, including some who went on to be recruited by gangs, like MS-13.
"As President, my highest duty is to defend the American people and the Constitution of the United States of America," Trump said in the statement.
"At the same time, I do not favor punishing children, most of whom are now adults, for the actions of their parents. But we must also recognize that we are nation of opportunity because we are a nation of laws."
Two officials familiar with the intense West Wing deliberations told CNN that the President asked chief of staff John Kelly to find some kind of middle ground, hoping to put the decision as far away from the Oval Office as possible, and "share the burden" with Congress.
"No one is happy with this outcome — including the President," one official said, explaining why Sessions was tapped to make the announcement.
Despite his extreme…