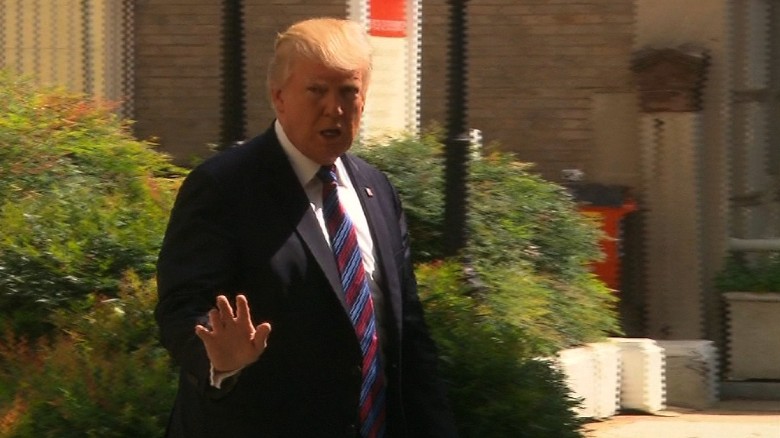 Washington (CNN)After an endless summer of crisis, President Donald Trump's September isn't looking much better.
He's confronting a critical moment — which would daunt the most experienced, popular and statesmanlike President — with little to no political juice to achieve his aims.
Looming ahead are critical government funding deadlines and the last, best chance at championing a legislative win — tax reform — ahead of the 2018 midterm election. But Trump is clashing with Republican leaders, his approval ratings are in the 30s in most polls and more than half of voters are convinced he is bent on tearing the country apart, according to one recent Fox News survey.
His fiery rhetoric appears to be exacerbating a North Korean nuclear showdown. Though that's one crisis not of his own making, it will require him to show intricate diplomatic skills to prevent a devastating war with Asia.
The President must meanwhile pilot emergency relief for Hurricane Harvey victims through Congress, while avoiding a series of fiscal cliffs and can't-miss funding deadlines and demonstrating that an administration that lacks signature achievements after seven months in office can fulfill the basics of governance.
"It's going to be a busy September," said White House press secretary Sarah Huckabee Sanders last week, in an uncharacteristically understated moment in the administration.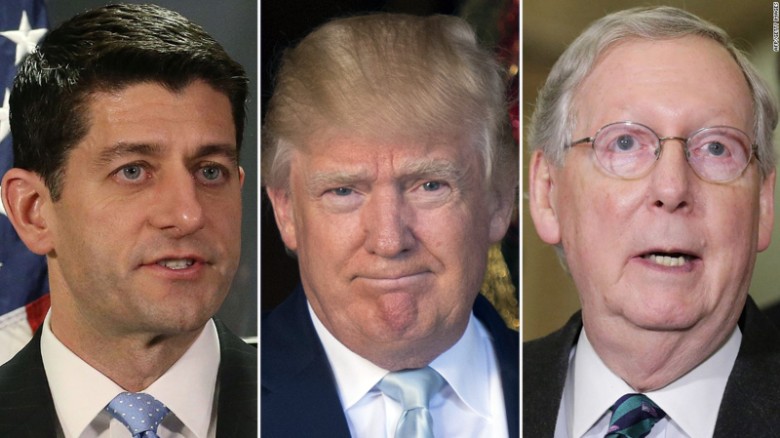 The political labyrinth that Trump must navigate is made even more complicated by his own compromised political standing.
His credibility and moral authority have been tarnished by a summer marked by his hesitation in singling out white supremacists after violence in Charlottesville, Virginia. Trump's threats to shut down the government if Congress does not finance a border wall that he promised Mexico would pay for angered many of his fellow Republicans. He has feuded publicly with Senate Majority leader Mitch McConnell and earned rebukes from House Speaker Paul Ryan. Some top Republicans such as Sen. Bob Corker have questioned the President's stability. Arizona Sen. John McCain is meanwhile calling on colleagues to act as a counter to Trump's power.
"Congress must govern with a president who has no experience of public office, is often poorly informed and can be impulsive in his speech and conduct," McCain wrote in a stinging Washington Post op-ed.
He pardoned former Arizona sheriff Joe Arpaio, despite his conviction for contempt in a case linked to racial profiling. On Tuesday, Trump is expected to end a program protecting undocumented immigrants brought to the US as children. He has barred transgender troops from serving openly in the military. He's threatening to kill NAFTA and tear up a trade deal with South Korea.
While such moves and threats honor campaign promises, they have deepened the estrangement between Trump and senior Republican leaders in a way that could make it more difficult for him to pass key agenda items, including tax reform. That remains the President's main hope for a major legislative triumph in his first year, following the GOP's failure to repeal or replace Obamacare.
Trump is making clear he believes that Republicans on Capitol Hill are not showing sufficient loyalty to his agenda and respect for his election victory.
"I don't want to be disappointed by Congress, do you understand me? Do…